First 3D Printable Part Published
Tags: 3Dprinter, parts, mechanical, and Thingiverse
Personhours: 1

By Max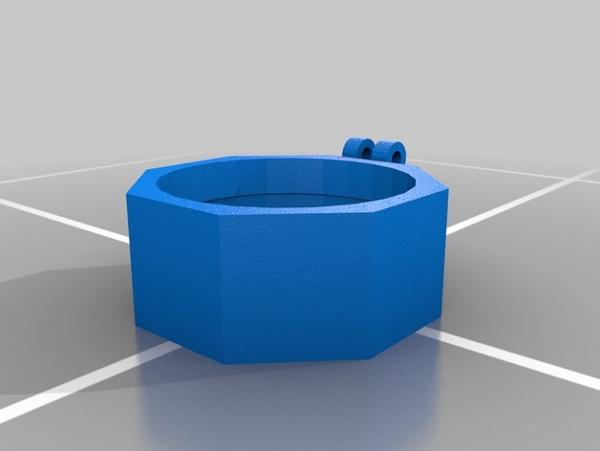 Task: Create joint for tube
Today we published
our first 3D printable part on Thingiverse.
This part is meant to create a joint in our lift tube so that it can be folded into the 18" sizing cube. The lift tube is responsible for bringing the balls up to the deposit height. The part was designed so that if you took two and flipped one over, you could put them together and the hinge tabs would interlock.
Max designed this in Sketchup, which he has been using since fourth grade. We would have tried Creo,but we were unable to install it on the computer.
Reflection:
Utilizing the 3D printer to create our needed parts is a great asset to the team. Now, having the tube joint, we can continue our design for the scoring mechanism. Much more progress has been accomplished utilizing the printer and designing the parts right on the computer and with the efficiency of these parts, we have a big advantage on the playing field. Related Articles:
Date | September 28, 2014