Mobile Learning Lab Part 4 - Update
Tags: outreach, Innovate, inspire, connect, and mxp
Personhours: 250

By Ethan, Max, Tycho, Lin, Jayesh, Darshan, Austin, Matthew, Evan, Dylan, Omar, and Trace
Task: Covert a 1998 RV into the Dallas City of Learning Lab
The RV exterior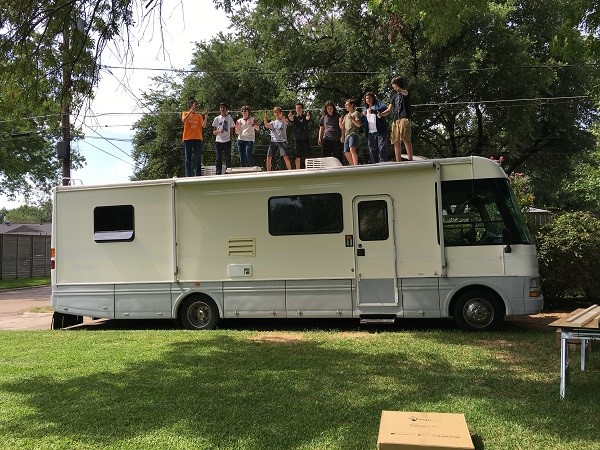 We have finished the majority of the renovation of the Dallas City of Learning Lab. We've finished rebuilding the roof, going throught the plumbing (including the suspiciously secretive water tank), and also replacing the entirety of the flooring.
to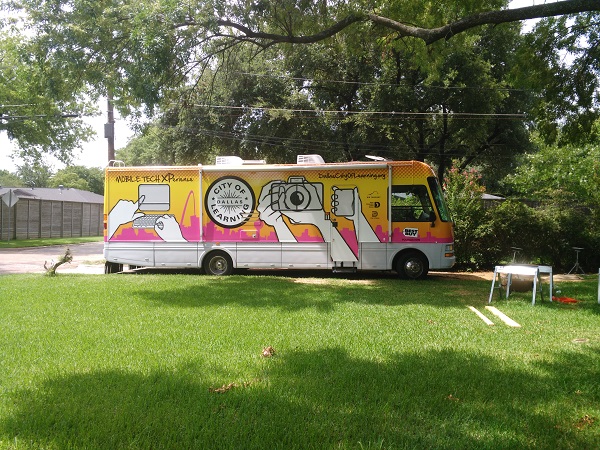 The RV interior

to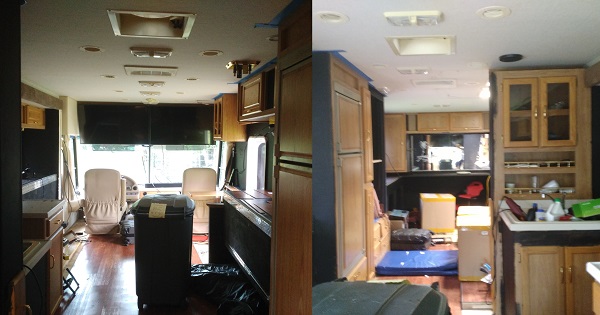 A full tour of the RV pre-renovation can be found here.
Changes
Removed restroom
Replaced carpet with laminate
Added widescreen TVs
Added black workbenches
Removed table
Removed cabinet to make room for more technology
Removed some 90s decor
Removed bedside tables and cabinets
Added 3D printer
Removed bed
Removed couch
Removed 90s decals
Added shelving
Cleaned a decade of muck off of it
Reflections
We've put in >250 hours working on this RV. It's going to become a mobile robotics lab so that we can inspire kids to enter STEM-related careers and hobbies. Uaing this van, the team can reach out to children who otherwise would not have the oppurtunity to learn how to build and program robots, as well as gaining skills related to that, such as using a 3D printer.
Date | July 9, 2016