Time to Skip Version 9
Tags: Design
Personhours: 5

By Max
Task: Make some changes to the catapult bowl
The apocalypse is at hand.
Chaos reigns as the world is thrown into peril; whole nations are thrown into anarchy by the second; and the superpowers of the world, once bitter enemies, have no choice but to band together as a horrid product of our own hubris, a threat more devastating than any which mankind has ever before seen, appears to put a grisly end to humanity:
The catapult bowl is too floppy.
Cut to black. Text appears: VERSION 8.
So, we got a problem. And as the guy who does the bulk of the 3D modeling around here, I'll be fixing it. In case you didn't gather what that problem is from the intro sequence, the catapult bowl is a bit too flexible for our liking, which is causing a bit of inaccuracy. To remedy this, I've added some simple buttress-type structures to the underside of the bowl to put some more support on the thin section where it seems to be flexing the most.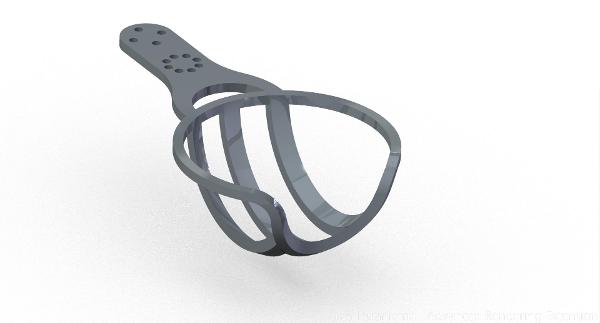 Reflections
The supports are just what the bowl needed. It's flexing far less, and there's been a noticeable increase in the accuracy of the catapult since it's been added. All in all, this was a box-office blockbuster.
See VERSION 8 starring Adam Sandler as Catapult Bowl this summer in DVD and IMAX.
Date | December 10, 2016