Discover Summer Resource Fair
Tags: outreach, motivate, connect, and mxp
Personhours: 25

By Ethan, Evan, Max, Tycho, and Charlotte
Task: Present to kids at the Discover Summer Resource Fair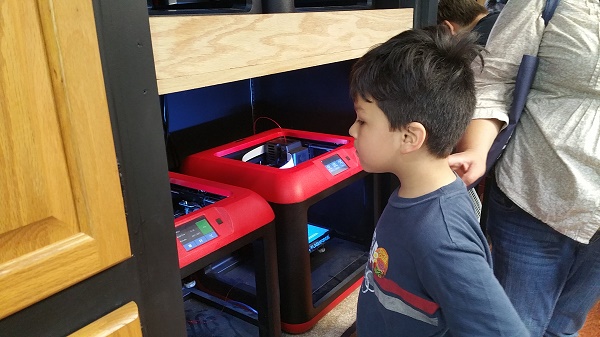 Today, we brought the MXP to the DISD Discover Summer Resource Fair. We talked to about 250 people, including the Mayor of Dallas. We helped about 50 people create and print keychains using Google Sketchup. In the front of the RV, we introduced about 200 people to Lego Robotics, and assisted them in creating sumo bots.
The goal of this event was to inspire kids to go into STEM programs, and I believe it was a success. Several kids came up to us and asked us questions about camps, as well as how to get into STEM activities. As well, we increased visibility of the Dallas City of Learning group.
Reflections
These events are very good for increasing FIRST and STEM exposure in local communities, and we will continue doing them in the future. As well, we need to work on accommodating more people in a limited space.
Date | April 29, 2017