V2 Hexifier and Parts
Tags: engineering, innovate, and think
Personhours: 4

By Tycho and Abhi
Task: Creating the Parts for V2
Today we continued our work on the second grippers. We talked about this in another post, but the gist is that we iterated through various materials to find something that would securely grip the block, without damaging it. At the beginning, that got rid of most of our options, but we tested various sprays, materials, and pressures to find the right material. The baking pan liner was the best, as it had some give without damaging the block, but had enough friction that slippage was a minor issue. So, we needed the baking pan liner to adhere to the large square dowel we chose to be the base for our grippers. In order to do this, we had to design and print a hexifier, as seen below, which makes the dowel's square shape into a hexagon.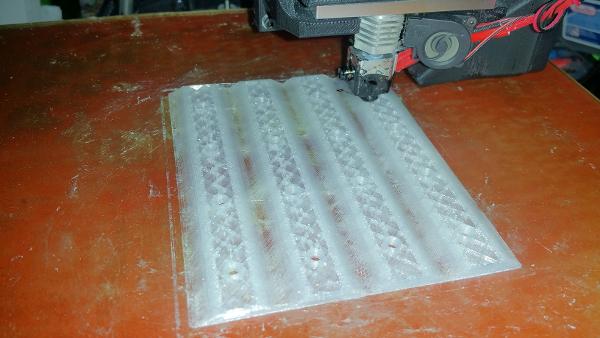 We also designed and printed square pieces to go on the top and bottom of the gripper to keep it in place.
Reflections
The new grippers are probably going to be much heavier than our previous ones. Not only because of the difference in material, but in sheer size. We may not be able to retain the lightness in V2 that we had hoped to. We used PTC Creo for all of these parts. Abhi has some video tutorials on using Creo that can be found here and here. Soon we will start assembling our V2 grippers.
Date | October 7, 2017