Alumni Meeting
Tags: organization, journal, and connect
Personhours: 22

By Ethan, Abhi, Karina, Austin, Tycho, Kenna, Charlotte, Janavi, Darshan, Jayesh, and Omar
Task: Talk with our former members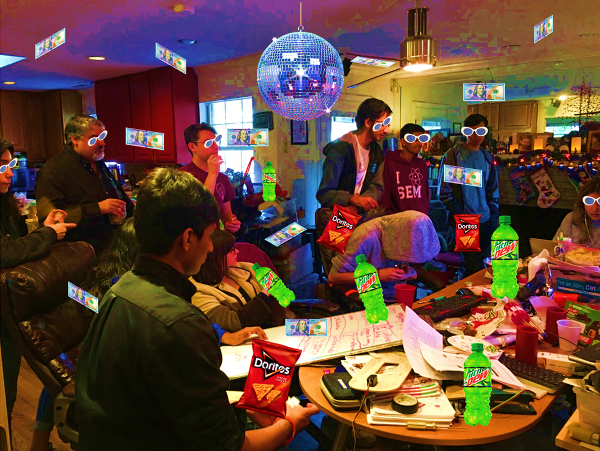 Since we're in the last weeks of December, our schools are legally obligated to let us out. And, while colleges aren't legally mandated to let their students out, they tend to do so, as not doing that would rather enrage their students and families. So, due to this fortuitous coincidence, us simple FTC students were able to work with their dearly departed alumni to fix various problems with our team, mainly the blog.
Besides it just being nice to see all our former members come back home, we were also able to gain knowledge from their experiences in college. As well, several of our members became judges for FTC tournaments, so they were able to provide valuable insights into the judging process, which we highly appreciate. Also, as you see in the above photo, you can see we got p-r-e-t-t-y l-i-t.
Blog Fixes
<![if supportMisalignedColumns]> <![endif]>
Our blog is one of our most important parts for competition, as it allows us to communicate our ideas, designs, and engineering process to judges. Through the help given by our former alums, we hope to improve our chances at Wylie East.
Date | December 23, 2017