Flipper Prototype
Tags: mechanical, innovate, and think
Personhours: 18

By Evan
Task: Build an alternate glyph-placing mechanism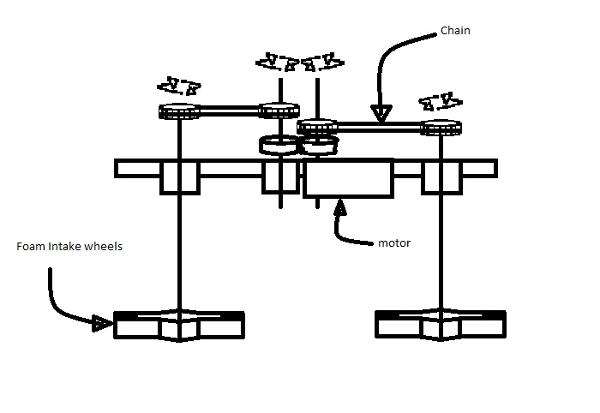 The world advances on innovation. We strive to make the most efficient devices and aparati to complete jobs for us. There's a hundred different ways to work a task, but only one will be the best at functioning in the areas of efficiency and timeliness. Just as America runs on Dunkin, advancement runs on efficiency. That's why the robot must be outfitted with a flipper system to intake and deposit blocks. It's the only design that will make it to the world competition, and it's the only way that we will make it out of local competitions. I personally have taken it upon myself to develop the prototype while the majority of the team is focussed on a new grabber arm.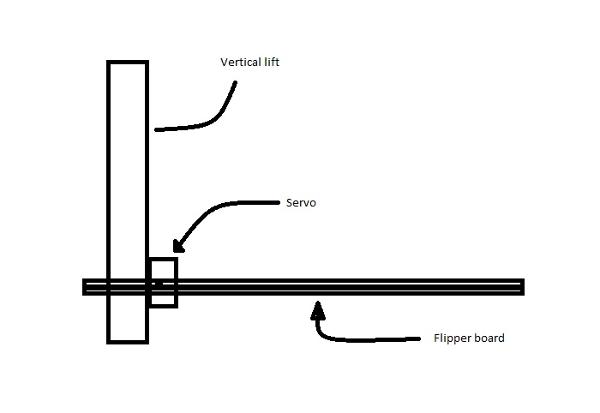 While our grabber arms were *good*, they weren't great. The arms currently attached to the robot, which use the turkey-pans, didn't grip as much as we hoped, and while we're designing a new version which has specialized 3-D printed arms, we can't put all our eggs in one basket. So, we decided to make the flipper system. The advantages of the flipper system as compared to the other systems is that the flipper system:
Does not depend on friction to hold blocks
We had previous issues with block slippage with the arms model, and this should fix our dependency on high-friction materials.
Faster
Our old arms depended on stacking to get more than one block, while this one wheels blocks in, reducing the time needed.
Less precision needed
Before, we had to align blocks directly with the arms to pick them up, but this can just use the wheels to intake blocks.
So far I have built a flipper and an intake system, both that function well, but have yet to get the teams' permission to attach it directly to the robot, as it would require a lot of dismantling. Since it won't be able to be put on before the upcoming Wylie qualifier, it's been put on a backburner as I also throw myself at the new grabber arm. The flipper is being held in a frame I built around it but as a system is comprised of a board attached to a servo attached to a drawer slide that works as a vertical lift. The intake system is composed of two intake wheels made of the same foam tiles that make up the field floor attached to two axles that are chained to two opposite rotating gears powered by one of the new REV motors. The intake works with the flipper well and only needs some side guards. I'm half of the way through designing. It should be on the robot before any regional qualifiers we go to.
Date | December 29, 2017