Designing our Wheel Mounts
Tags: design and think
Personhours: 5

By Tycho
Recall the discussion and design strategy regarding our wheel mounts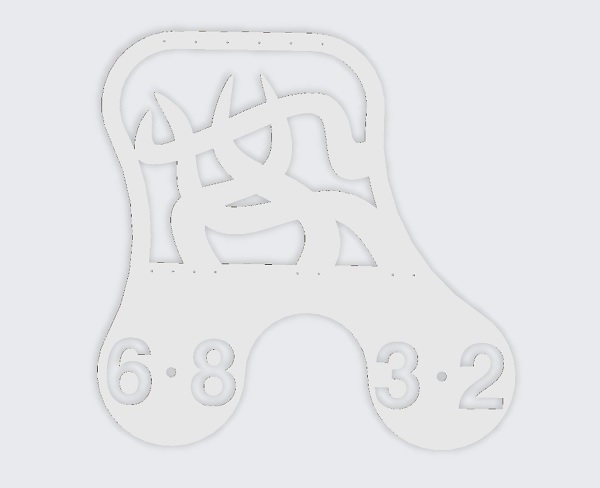 The side shield design process involved much thought and discussion. We have experienced difficulty with the wheel mounts we have been using, which are the ones from last year. These are made of a composite of nylon and aluminum, but they are too thick and consume a lot of space on our already large robot. Also, the our new Mecanum wheels are thicker than before, so it was about time that we use a thinner material that is just as strong. We decided to use 1/8th inch thick 6061-T6 aluminum plate. We then designed the mounts in such a way that the axles of both of the wheels on a side are joined to increase the stiffness of our robot.
In the beginning of the season, we noticed that the Mecanum wheels would damage glyphs, so we designed shields to protect that from occuring. In this design we also had to protect against glyph damage, so the lower circular areas cover the Mecanums, and there is an indent in the bottom between the two wheels so the mounts don't get in the way of parking on the balancing stones. Additionally, the middle region is thinner so we can move the mounting regions of the robot inward if need be due to sizing restraints or if we change intake design.
Beyond mounting the wheels, we decided to extend the design into the upper region of our robot as attachment support for the relic arm that we are currently building. In this upper region, we decided to incorporate a unique design based on the name we chose for our robot earlier in the season, "Kraken." The choice of this name came from the "octopluckers" we designed and use in our intake system. Often, teams will make circular or triangular cutouts to remove weight for the robot, but to remain consistent with a design motif, the cutouts we made show silhouettes of tentacles, like a Kraken.
Making our design a reality
Now that we have a completed design, we intend to schedule a meeting with Advanced Waterjet Cutting to discuss the possibility of them cutting out our design for us. We have incorporated tolerance for a waterjet machine so after sending our design to them they can put it right on one of their machines. Hopefully we can also share our robot and our Mobile Learning Lab with them.
Date | February 20, 2018