Promote Award 2018
Tags: connect, think, and organizational
Personhours: 9

By Kenna, Austin, and Ethan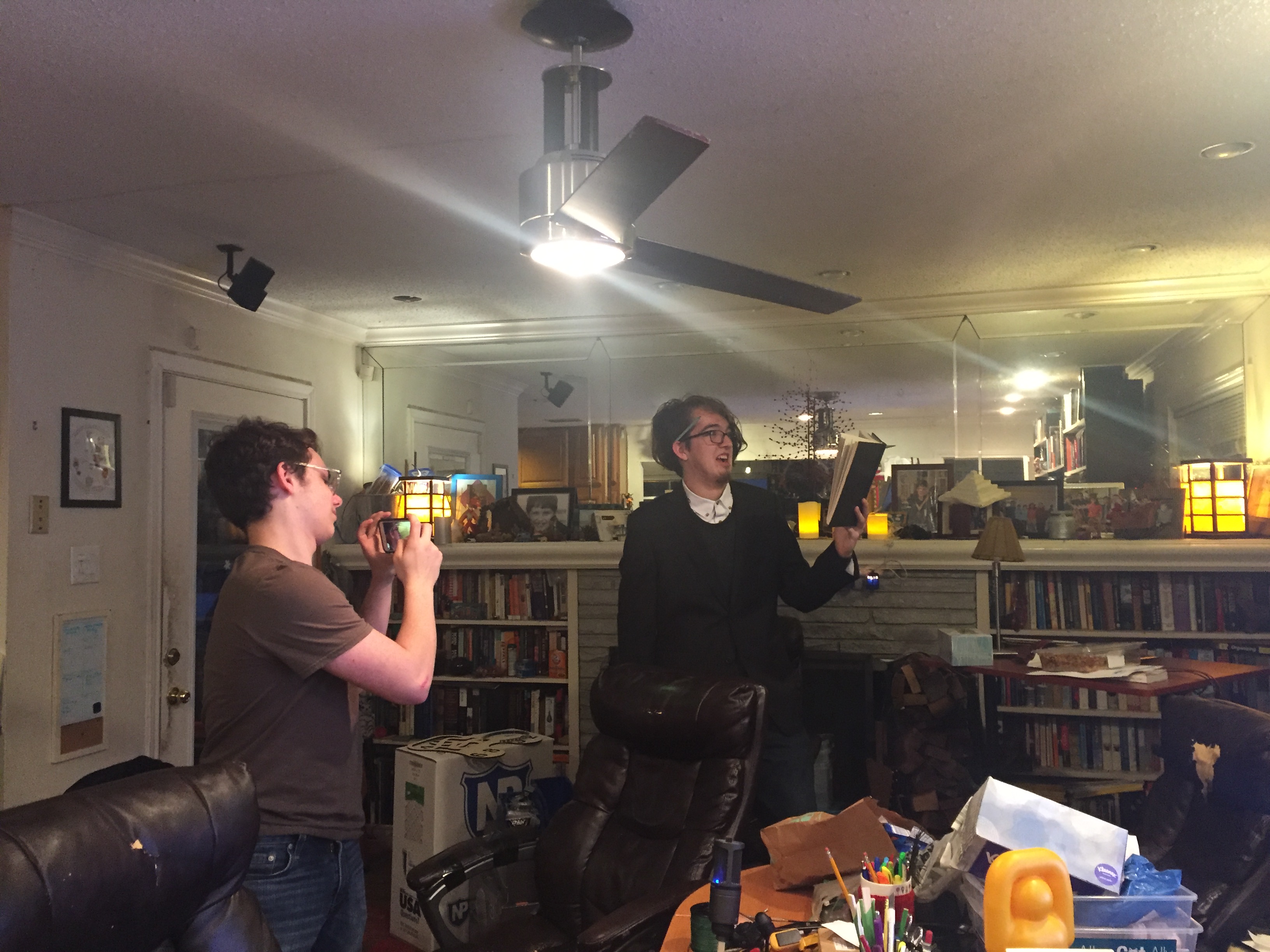 With SuperRegionals just around the corner, everyone is going into overdrive and we almost forgot about our video for the Promote Award. We got lucky with the due date being extended for the South, so we had two extra days to make ours.
We wanted to this year's Promote Award video to be a little different from last year's. This entire season we've been trying to move away from the creation of the MXP and more towards its sustainability (as well as Iron Reign's sustainability as a team). Last year's video focused on the MXP. Through FIRST, Iron Reign has affected the lives of all of its team members so we had no lack of stories from members who wanted to share what FIRST and robotics means to them.
We decided on a more personal approach. Austin had the great idea of doing a flashback video in which a FIRST alumni remembers their 'good old days' competing in FLL and FTC. We drew from our own members' experiences like Ethan's growing up as part of Iron Reign or Jayesh coming back to help us improve our presentation.
Our plan was to have an older robotics member reminisce about their days in FIRST, then we flashback to a slideshow of photos of our team from 2012 to 2018 with a voiceover talking about what we want the world to know about FIRST.
We scavenged through years and years of photos saved on our Google Drive. We even got to see the famed salad bar video where some very young Iron Reign members present a sanitary alternative to a salad bar through song. Some of my favorite pictures are below: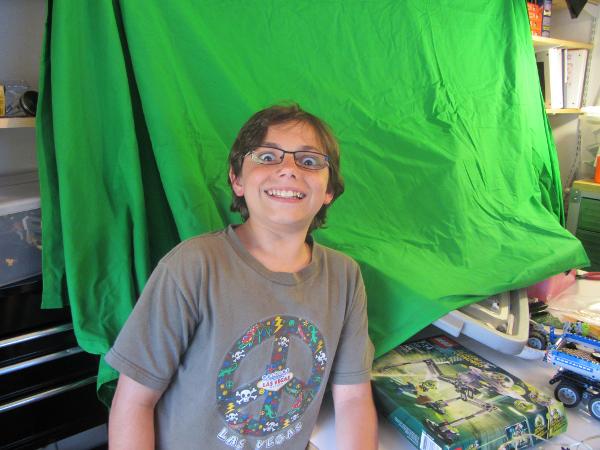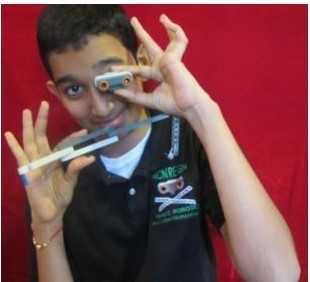 The video clip at the beginning took about an hour to film and record. Kenna outlined a script for the whole video which Austin narrated and acted with Ethan filming. The audio for the intro where Austin pretends to be a retired FTC member had to be recorded separately so the transition from live video to slideshow. After several tries, we had a few good clips. But those just made up a couple seconds of the entire video because most of it was the slideshow. Below is Austin recording the voiceover.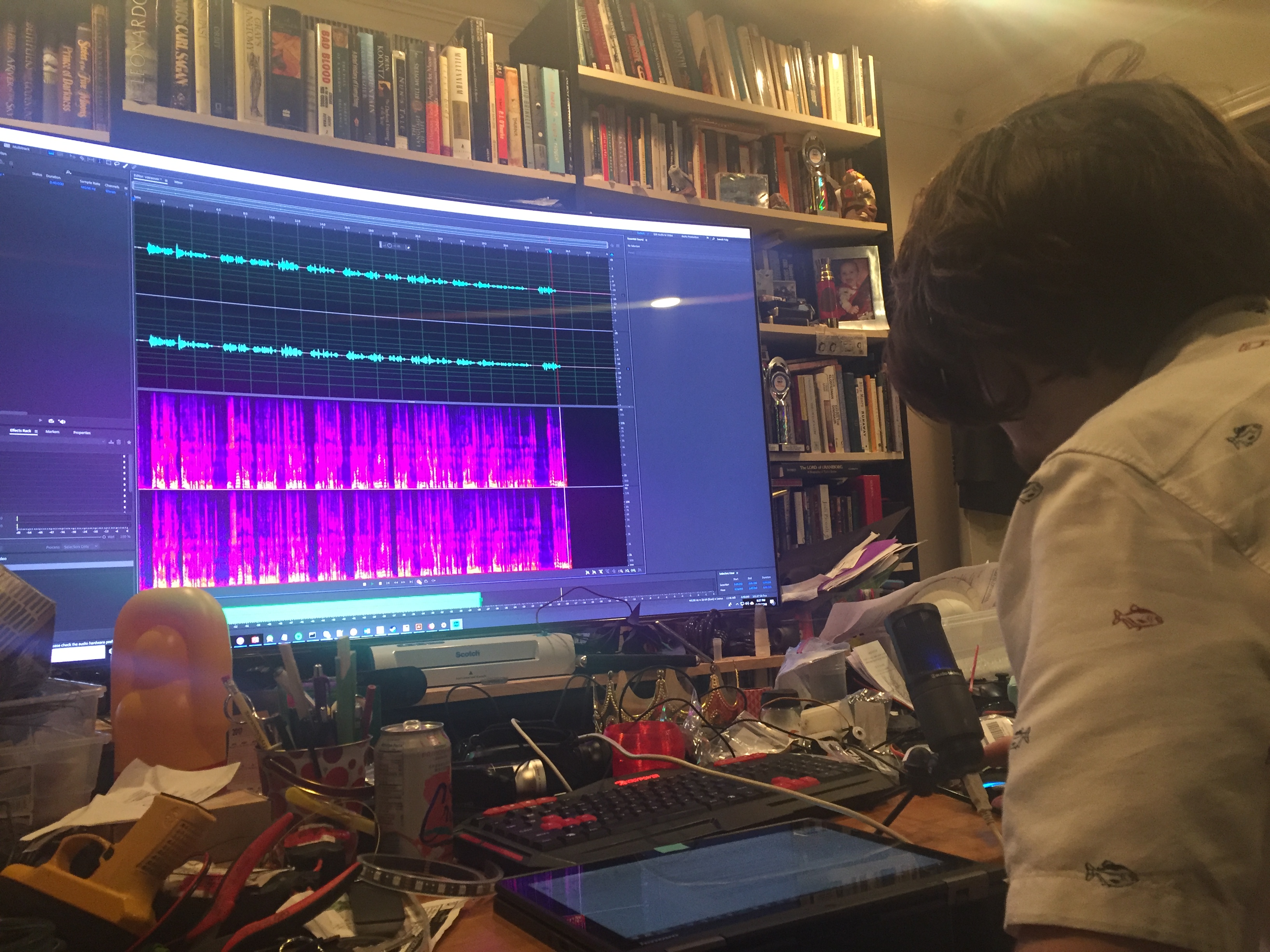 Using VideoPad Video Editor, a free program, Kenna screenrecorded the slideshow and added the intro clip with the voiceover files as the audio. For anyone who is inexperienced with video-editing and needs to do it in a hurry, VideoPad is a good way to go. Be warned, you can only download your final video once or twice without paying. To be very honest, everything was done in a bit of a hurry. We liked our idea, but we wish we had more time to execute it. Next year, hopefully, we will plan ahead of time and have a few weeks to create our video.
Update: Since we have been lucky enough to be selected to go to Worlds, we will be making an updated version of our Promote Video.
Date | February 28, 2018