Dallas Chamber Leadership Council
Tags: connect, outreach, and mxp
Personhours: 12

By Kenna, Janavi, Abhi, and Ethan
Presenting to Leadership Dallas Class of 2019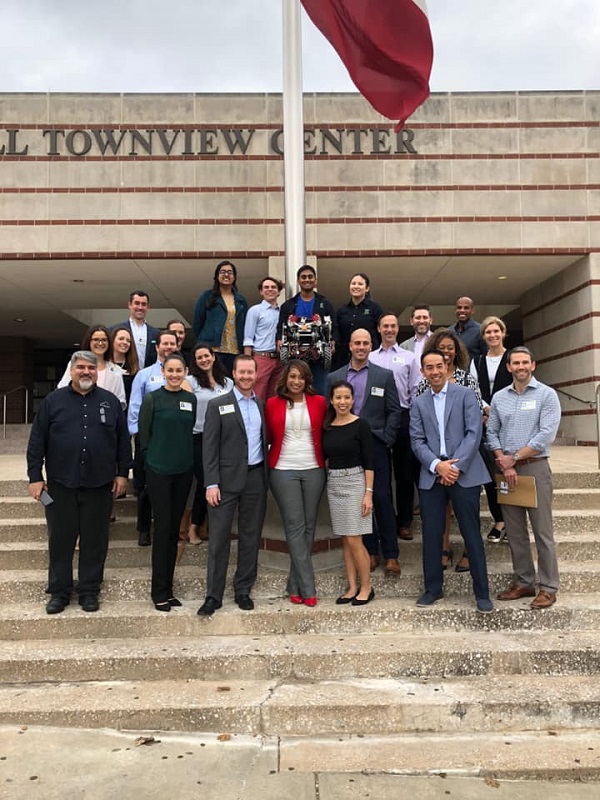 Today, we presented to the Leadership Dallas program, run by the Dallas Chamber of Commerce, to fundraise for Iron Reign and BigThought's Mobile Learning Lab program to cover the remaining $100k gap as well as our school programs.
There were 2 groups of about 10 people who learned about Iron Reign & FTC and toured SEM (Science Engineering Magnet) & its classes. There were employees from Big Thought, Uber, Turner Construction, Ernst & Young, and Channel 8 News. We'd especially like to name Stephanie from Channel 8 and Ryan Dyer for helping us get a website visit from Antartica. We'd been working on having a visit from all 7 continents for all of last year, and it finally came true!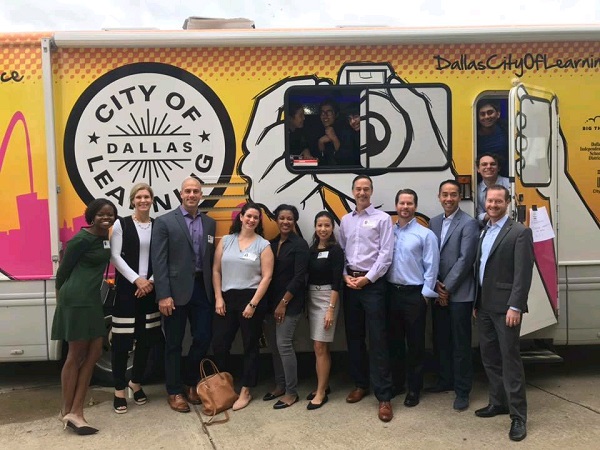 After that, they got a tour of a deployment-ready MXP, full of laptops, 3D printers, EV3's, and teaching monitors. They were very interested in our SEM education and how it ties into what we are able to do as a part of Iron Reign and FTC. We discussed using our physics experience to conduct experiments for the materials we use on our robot, and SEM's freshmen Java class to do IMU coding.
We all loved how enthusiastic they were about improving Dallas and learning more about robotics in a high school education. It was a huge opportunity for us to spread STEM and FIRST to the Dallas community, and we hope to do so again in the future.
Next Steps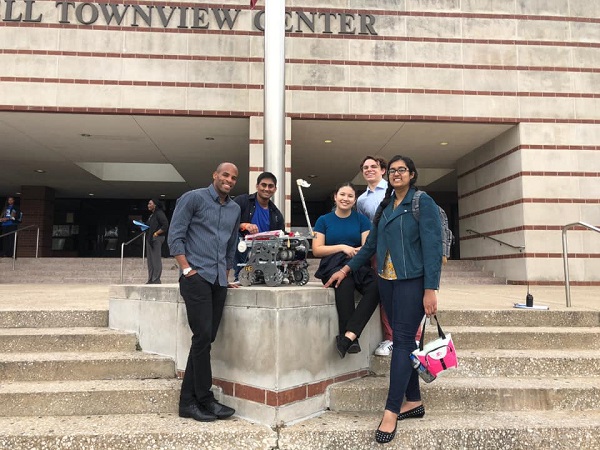 We were lucky enough to talk to Leandre Johns of Uber about what the opportunities they could offer our team and our community in helping underserved communities learn about STEM.
Date | October 30, 2018