STEM Expo Preparation
Tags: Connect, Motivate, MXP, and Outreach
Personhours: 8

By Bhanaviya and Benb
Task: Plan for the DISD STEM Expo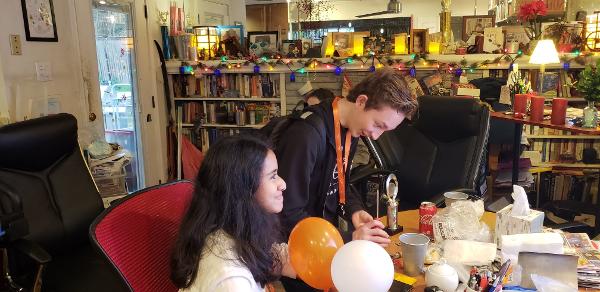 Tomorrow, Iron Reign along with members from the other 3 teams, is participating in the DISD STEM Expo for our third year. As we have done for the past 2 years, we are bringing the Mobile Learning Experience Lab to the event area in Kay Bailey Hutchinson Center. The purpose of this event is to connect with children in the DISD Area by helping them a foster an appreciation for engineering and the sciences. With the support of the Dallas City of Learning, a non-profit organization operated by Big Thought which helps schedule The Mobile Learning Experience, Iron Reign will have a featured exhibit within the MXP. To maximize event productivity, we will be working alongside volunteers from Microsoft and Best Buy who will help us ensure that the exhibit runs smoothly.
As part of the exhibit, we will have events similar to those hosted as part of STEM Spark! This includes the LEGO Mindstorm Sumo Robots Event as well as our 3D Printing Keychains activity.
At the end of the day, modeling and coding are two of the many aspects encompassed in STEM, and more importantly, FIRST. In introducing these activities, we hope to promote a student initiative in FIRST Robotics. And who knows - tomorrow, we might just meet the future members of Iron Reign.
Date | February 1, 2019