Worlds Day 3
Tags: inspire
Personhours: 143

By Jose, Ethan, Charlotte, Abhi, Evan, Karina, Justin, BenB, Bhanaviya, Cooper, Aaron, Arjun, and Paul
Task: Compete in even more qualification matches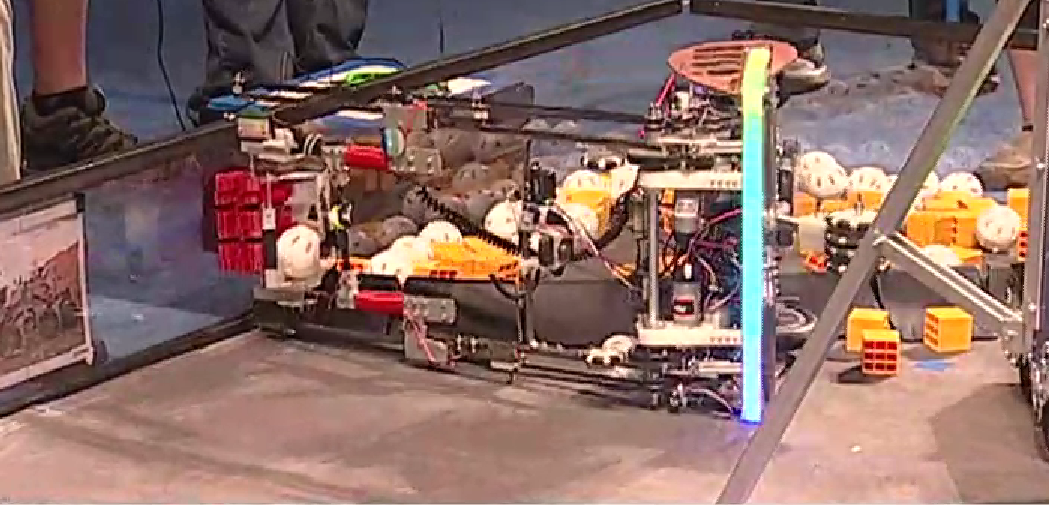 Match 7(Q121)
We won 292-280. With the elbow motors fixed we were ready for this match. We had a full auto and 5 successful but hang was not successful and we had to go for the crater again.
Match 8(Q159)
We won 240-185. Just as normal we had a complete auto but we were blocked from the crater by Tech Hogs(opponent). Once Tele-op started Icarus was tipped over after bumping into Tech Hogs. Although Icarus is designed to recover from any tip over, a sideways tip is nearly impossible to recover from, however Icarus' chassis was on the crater edge and after about 30 seconds of suspense Icarus recovered and received lots of cheering from the crowd. After this however we got tipped over again by Tech Hogs(whether it was intentional or accidental is yet to decided) and there was no crater edge to save us this time. Despite this RoboEclipse was able to carry the alliance to victory.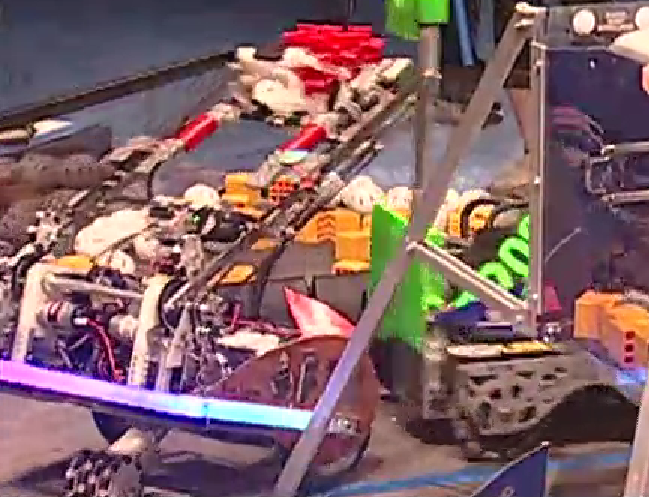 Match 9(Q172)
We won 370-108. We again had a full auto this time with a deposit of the sampling mineral. we had 6 successful far crater cycles but on the 7th the deposit articulation on Icarus was initiated too early and it tipped over and 20 seconds was not enough time to recover and hang. Even so, the lead we had was good enough to win us the match.
Date | April 20, 2019