Meeting Log
Tags: innovate and design
Personhours: 4

By Bhanaviya, Jose, Paul, Aaron, Ben, Evan, Trey, and Justin
Meeting Log June 08, 2019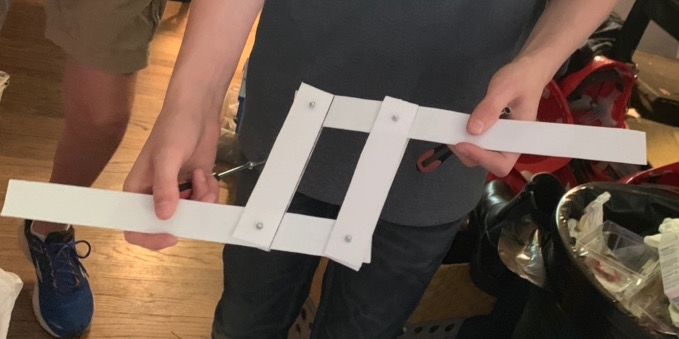 Task: Prepare for the 2019-2020 Skystone season
Today kicked off our first meeting for the new Skystone season. Since the actual challenge for this year hasn't been released, the most we can do is to speculate what the new challenge might pose, and what we can do to prepare for it.
Recruitment
With most of our upperclassmen graduating, the SEM Robotics program needs more members. As the varsity team in our program, we will be responsible for spreading the word about out program in our school - The School of Science and Engineering. This includes making posters, finding a suitable room to host an interest meeting, and planning a presentation to explain the commitments that come with being a part of a FIRST Tech Challenge Team.
Prototyping leg-drive
Just like Relic Recovery, we suspect that this year's game will be a stacking game (especially considering the fact that the phrase 'Together we RISE' was stressed in the teaser that was shown at the World Championship last season). A stacking game requires a relatively tall robot (by robot standards anyway), and a tall robot means a leg drive. Leg drive is an idea we've joked around with but summer is also the best possible time to test any impractical ideas. So, Aaron, Trey, Justin and Evan experimented with the leg drive system by prototyping leg propulsion with polycarb "legs". The polycarb pieces were drilled to form a rectangular shape which would extend and contract to propel the drive forwards. After creating the polycarb structures, they implemented rev rails and gears to "rev up" the leg drive system. It's still a prototype for now but it could be implemented into a chassis soon to test if the leg drive system can actually be made into a functioning model.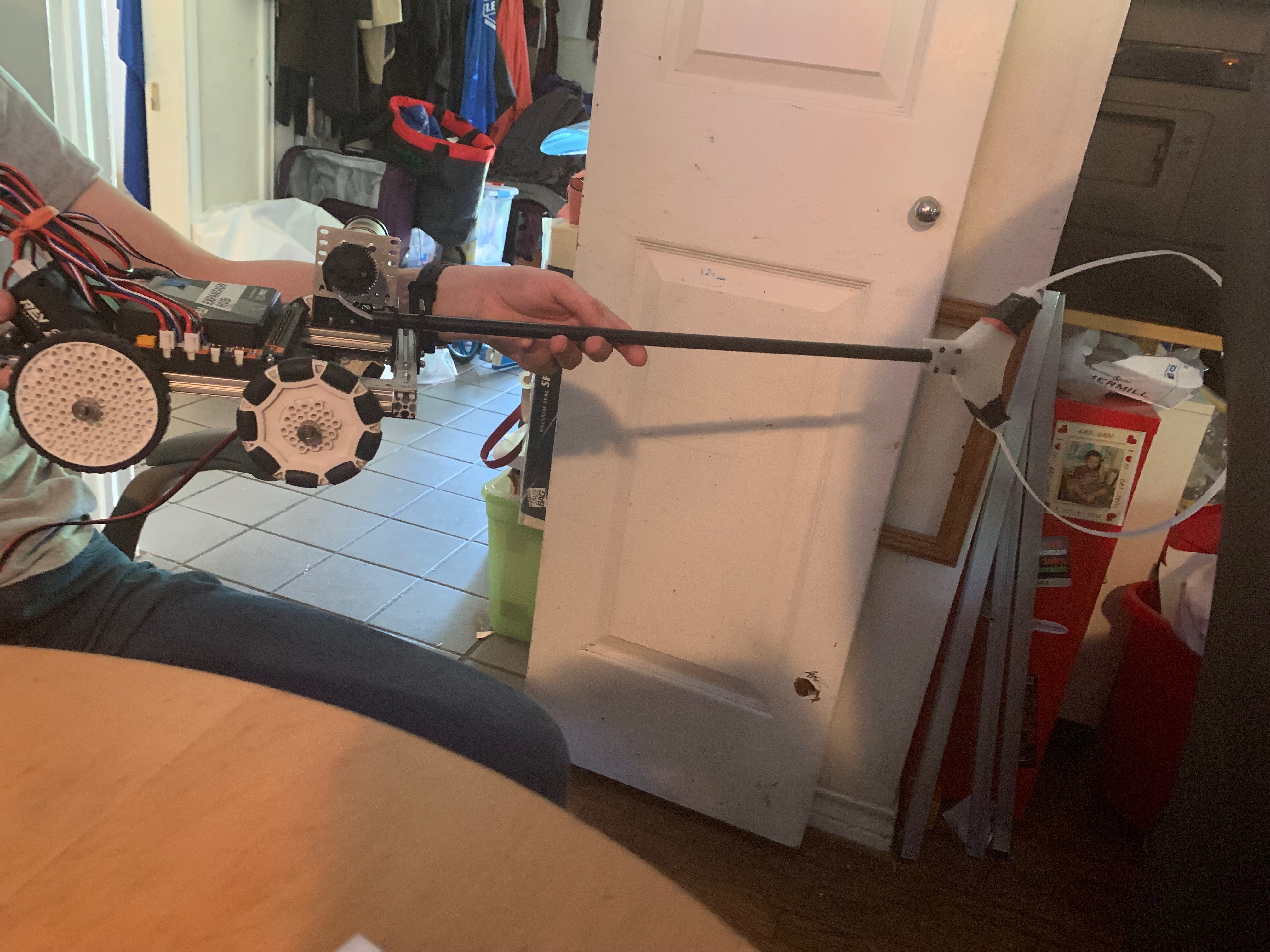 Experimenting with grippers
A good stacking bot also needs reliable grippers. Given our team's track record for exploring multiple build ideas at once, we figured that the new season would have us testing and innovating a good number of gripper systems. Fittingly, Jose and Ben tried out two different kinds of gripper systems. Jose prototyped a parallel gripper bar system. He used polycarb pieces to create the prototype. Two smaller vertical pieces of polycarb were attached onto a horizontal, larger strip to create the parallel gripper system. Ben implemented a loop gripper system onto a small base chassis with 2 omnis and 2 REV wheels. The loop gripper operates when the REV motor spins the gear sprocket attached to a carbon-fibre rod which causes the ziptied-loop to expand and contract accordingly.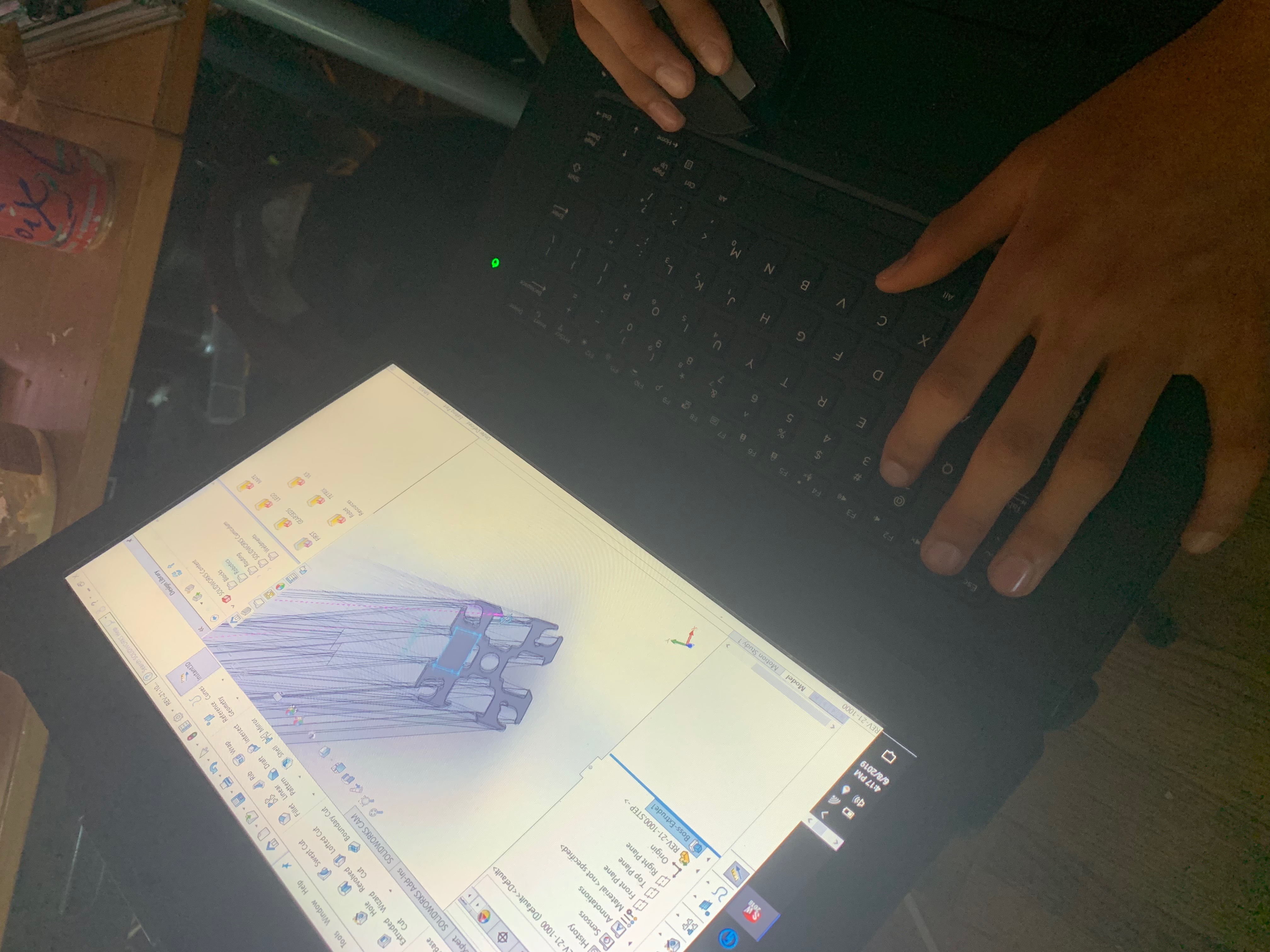 3D-Modelling and CAD Design
Paul modeled a standard REV for leg drive. This past season, we have used this kind of bracket repeatedly - as such we decided to model it in the case that we choose to incorporate it in our design for the upcoming season. In the case we do decide to experiment with multiple drive trains and gripper systems once the new challenge is revealed, having stock of 3D printed parts would allow us to test out multiple ideas even if we don't have the actual part with us.
Next Steps
We've designed 3 prototypes over the course of today's meet so this gives us plenty to test over the next upcoming meetings. However, we are participating in several outreach events over the next few weeks so finding time for testing will be tricky. But if our speculations for a stacking game are correct, we think our build season has gotten off to a good start so far.
Date | June 8, 2019