SEM Nest Camp
Tags: motivate, connect, and mxp
Personhours: 18

By Bhanaviya, Jose, and Paul
Task: Introduce incoming freshmen to our robotics program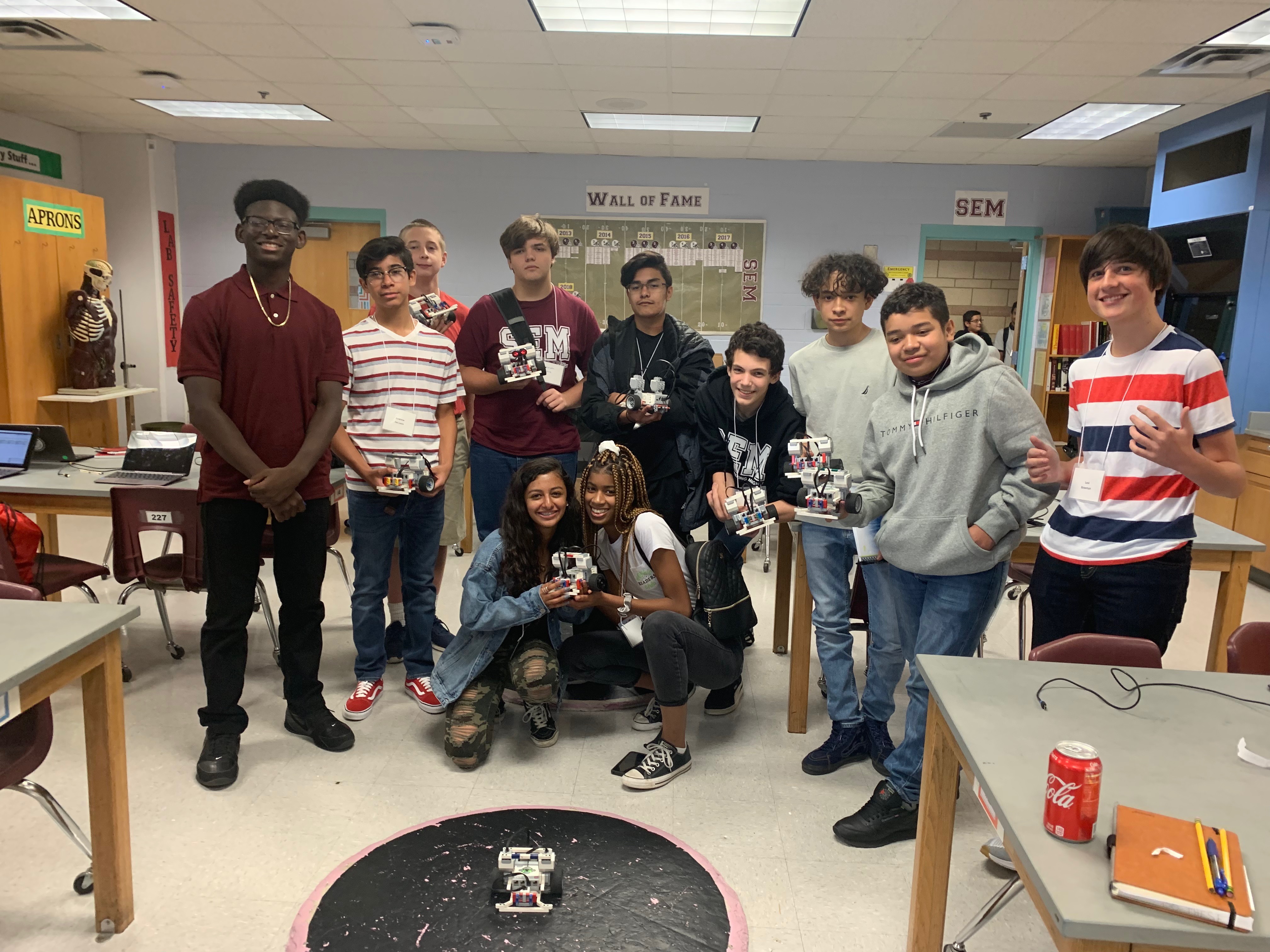 SEM Freshmen interacting with our team
Iron Reign was given the opportunity by our school, The School for the Science and Engineering Magnet, to introduce and present our robotics program to the school's incoming batch of freshmen. This event allowed us to share our achievements this past season, talk about what it means to be a FIRST Tech Challenge team, and emphasize Iron Reign being a team for the past decade. Through this event, we were even able to get some hopeful recruits on our sign-up page! We were able to demo both Cart-Bot and Icarus during Nest Camp.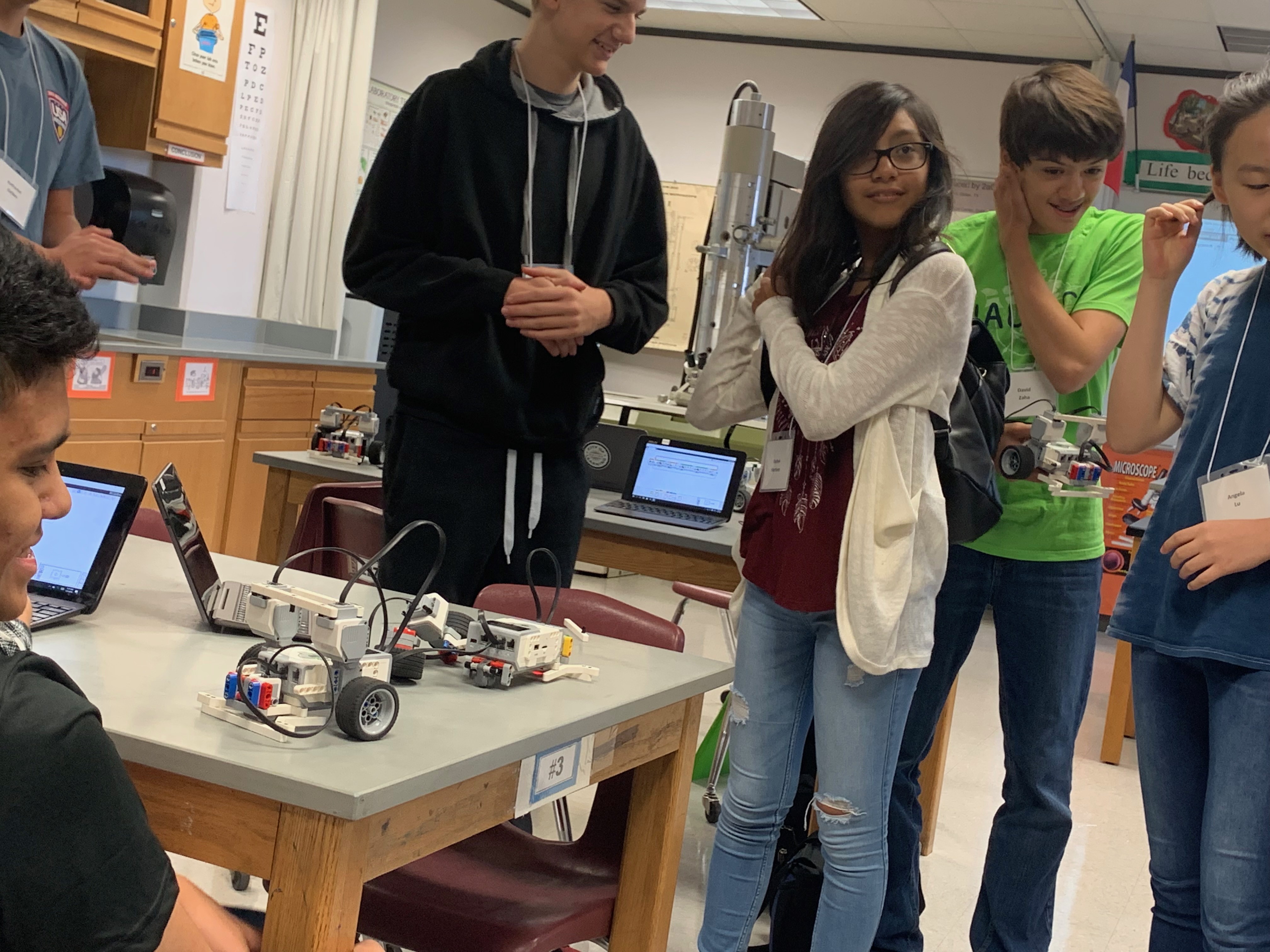 We also use this event as a chance to introduce our MXP program. In each session, we met with about 20-30 freshmen and we divided these groups such that one would learn to program EV3 robots and the other would learn to 3D-model keychains on the MXP vehicle. Since these are the two main activities encompassed within our MXP events, showcasing them to the freshmen allowed us to talk about our outreach events and exemplify that Iron Reign as a team focused on both robot-game as well as educating our community about STEM and FIRST.
This event also allowed us to create a connect opportunity. Individuals from Boeing attended and spoke with us at our sessions here which allowed them to see our team in action at an outreach event as well a chance for them to learn about the MXP and our work in bringing STEM to our communities.
Next Steps
We are thankful to SEM for giving us the opportunity to present ourselves and the ideals of FIRST Tech Challenge to the next batch of engineers in the Class of 2023. We enjoyed the chance to meet the future members of Iron Reign and look forward to working with them soon.
Date | July 31, 2019