Aaron's Super Cool Gripper That Works 100% Of The Time
Tags: innovate, think, and design
Personhours: 2

By Aaron
Task: Prototyping a rolling gripper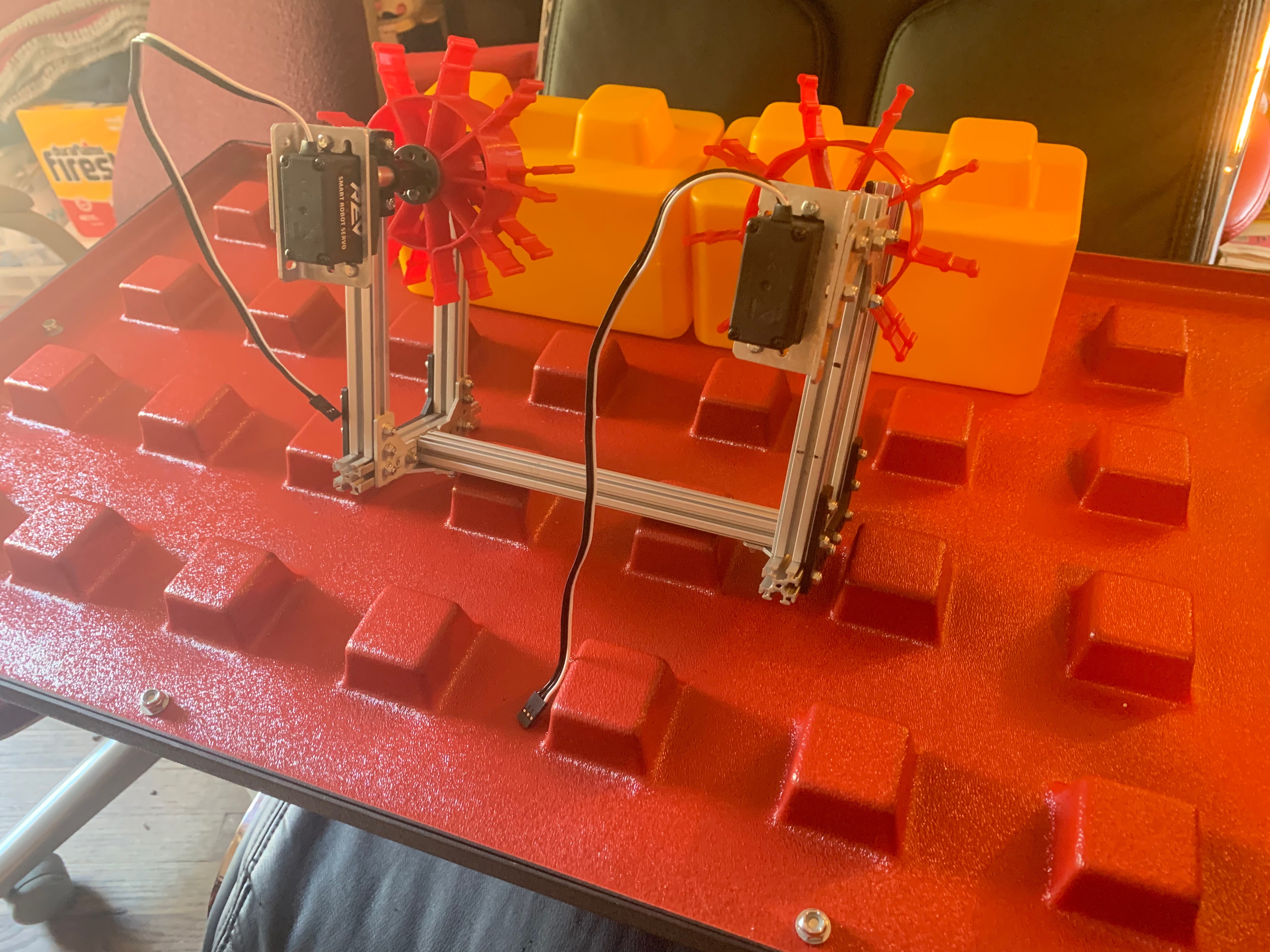 During the 2 day robot challenge, one of the gripper designs that we built on the first day was Aaron's Super Cool Gripper That Works 100% Of The Time. While it did work most of the time, it was a bit too bulky to be implemented effectively in the two day period we had.
The way it worked is by using the flexibility of the ninja flex rollers that we designed last year to slip over the stones, then because of the rubbery ninja flex material, griped on to the stone. Each roller was attached to a servo, allowing us to deposit the stone and rotate it into the orientation we desired.
Next Steps
Although the design isn't near ready to be implemented, it did experiment with the idea of being able to rotate the stone while depositing. Not only that, but it was hinged at the very center on two axis of rotation, allowing for auto stabilization.
Date | September 7, 2019