Robot in 2 Days - Day Two
Tags: innovate and design
Personhours: 60

By Bhanaviya, Aaron, Cooper, Jose, Ben, and Paul
Task: Finish Robot in 2 Days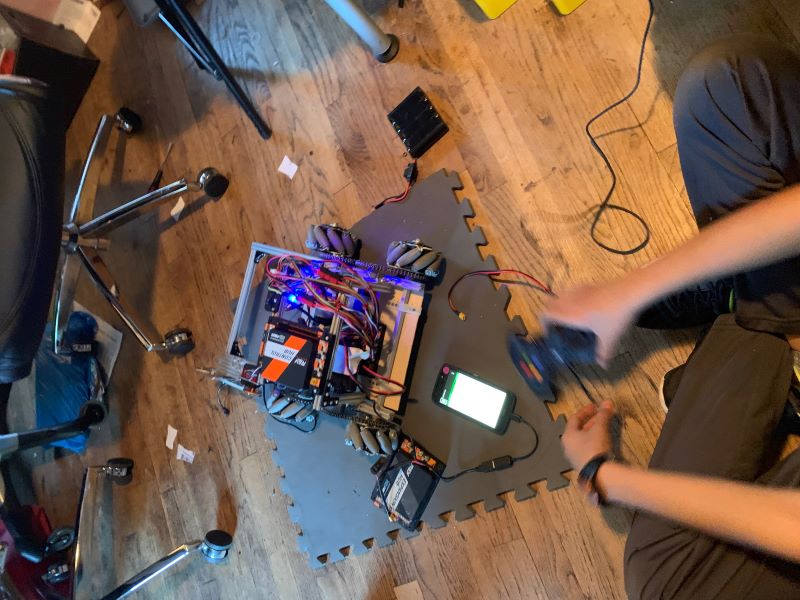 Since the reveal was released yesterday, Iron Reign embarked on a project to build a skystone-specific robot in 2 days. Yesterday was a planning ground, during which we began prototyping 4 robot grippers, and 2 chassis designs. With less than 24 hours to complete our robot, we started today off by getting build-specific decisions out of the way, so that we could narrow in on one robot design to code and work on.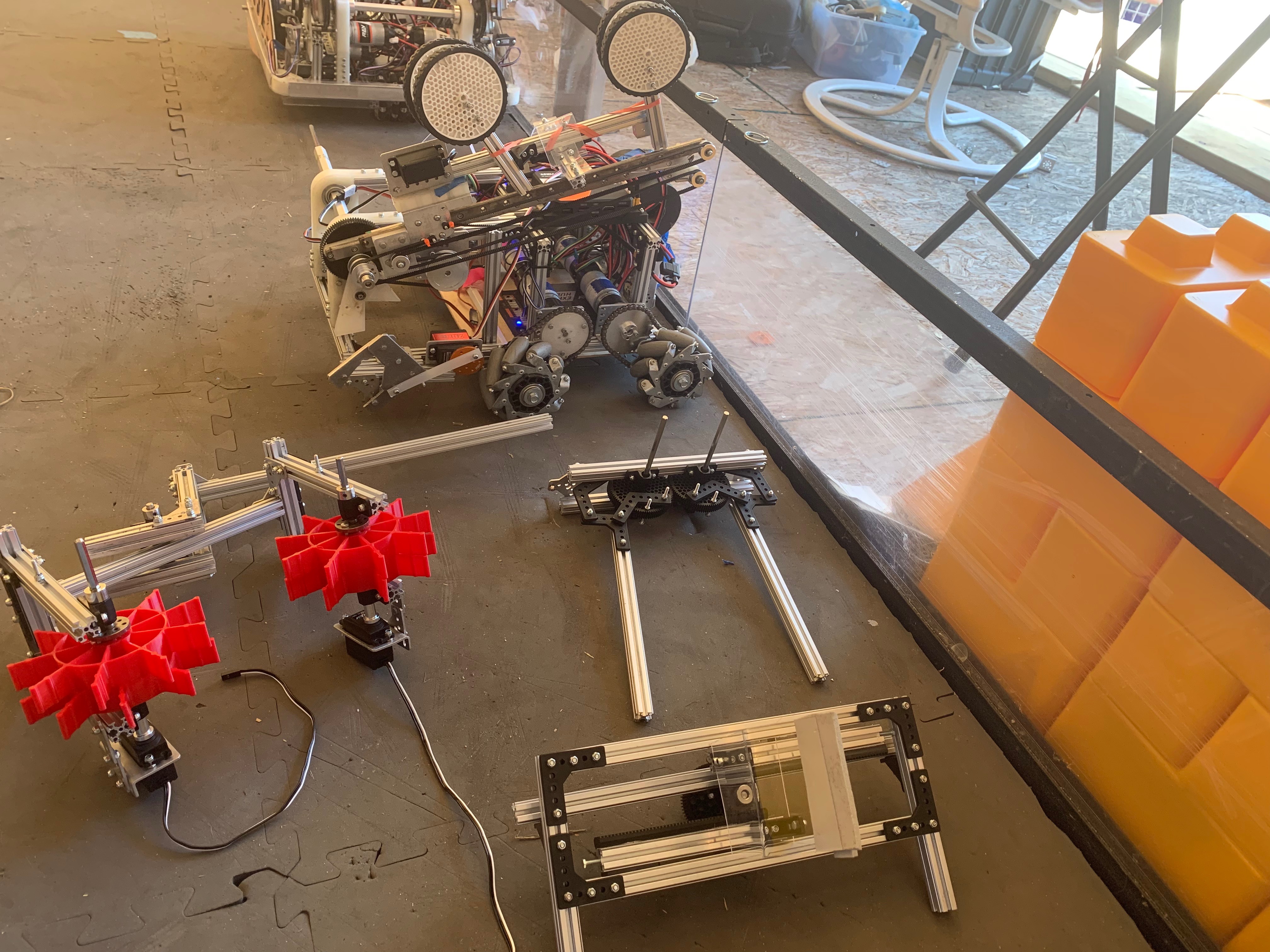 Of course, we couldn't settle on a decision without first finishing all 4 of our gripper designs. At the end, we had one gripper system that incorporated nylon gears, one that used regular wheels, one that used a rack-and-pinion system, and one that was a parallel gripper system. We decided to settle on the one using standard wheels that pivot to grip onto a skystone. While we haven't yet decided if this will be the same design we will work with in time for our first qualifier, it is a stable system for a robot in two days.
As far as the chassis was concerned, we stuck to using Mini-Mech, our summer chassis project from the previous year. Since we added a control hub to Mini-Mech earlier in the week, all that had to be done was incorporate the gripper system onto its chassis, and program it to at the very least move and grip onto skystones. This was a lot of work that needed to be accomplished in 4 hours, but as full-fledged members of the Building A Robot The Night Before A Competition Club, working on a small time frame was nothing new to us. In the span of one practice, we finished implementing a working gripper system to Mini-Mech and coded it to move, grab and stack a skystone on the foundation top. We christened our creation FrankenDroid as a testament to this year's Star Wars-based theme and the fact that the robot was made from harvesting parts from our last years' robots, Big Wheel and Icarus.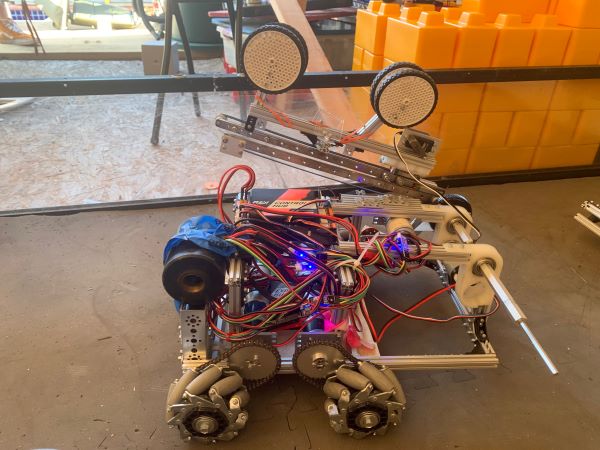 Next Steps
While FrankenDroid's movements are far from being smooth, it is a start. Robot in 2 Days started off as a fun challenge for us - we did not expect to accomplish as much progress as we did in such a short span of time. As of now, we don't plan on using FrankenDroid as our competition robot - but it will be useful for drive-testing, and will serve as a prototype for any future iterations.
Date | September 8, 2019