Robot in 2 Days Grippers Comparison
Tags: think, innovate, and design
Personhours: 6

By Jose and Bhanaviya
Task: Analyze all our grippers from the Robot in 2 Days challenge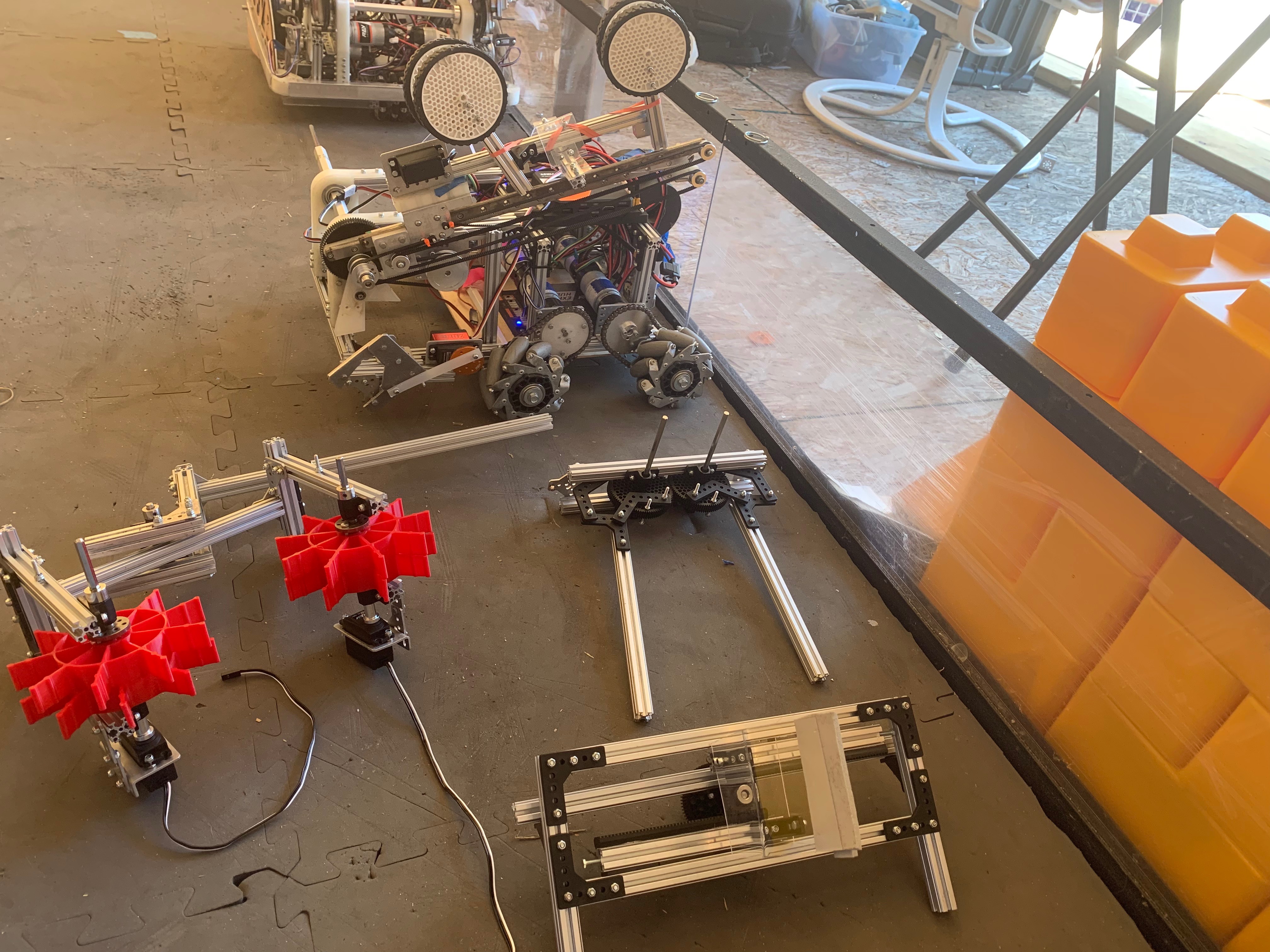 During the making of our Ri2D we prototyped and designed several gripper designs to collect stones. These designs varied in the method of manipulating the stone, how many servos they required and how compact they are. All of these gripper designs have their own post describing them in detail, but this article summarizes all of these grippers as a way to help us with future gripper designs.
1) Wheel Intake
This idea was though of but never built since the design was to have wheels at about ground level to spin and therefore intake the block, the problem being that this would disrupt the other blocks in the quarry since it intaked the block from its short side.
2) Wheel Gripper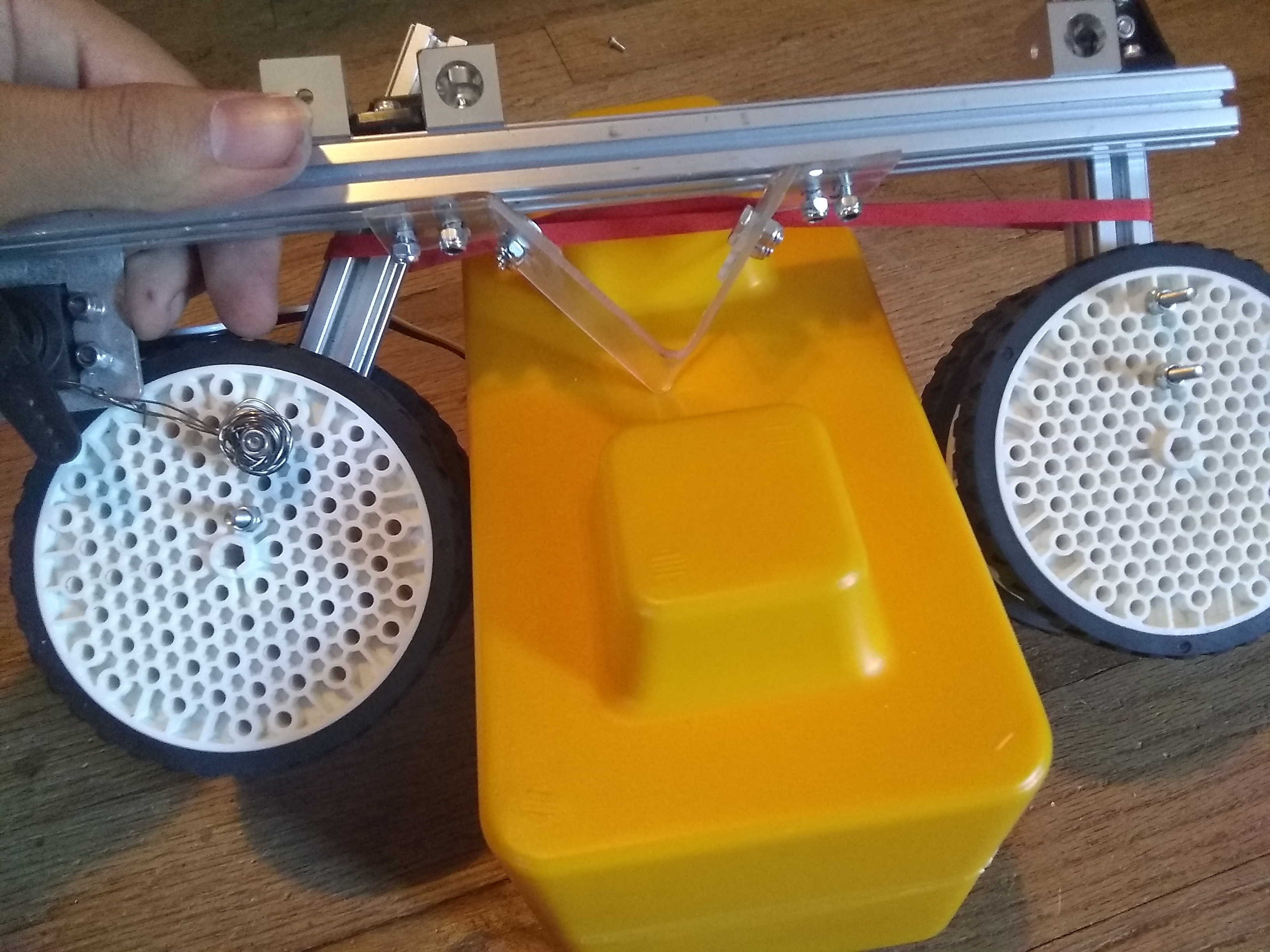 This design was to use wheels as grip since they have good friction, one set of wheels is stationary and the other set can open and close via a servo. Not compact, but required only one servo and had great grip on the stone. This was ultimately the design we ended up using in our final Robot in 2 Days bot, Frankendroid,since it was efficient in maneuvering and controlling stones and served as a good design for a quick, 2 days old robot.
3) Aaron's Super Cool Gripper That Works 100% of The Time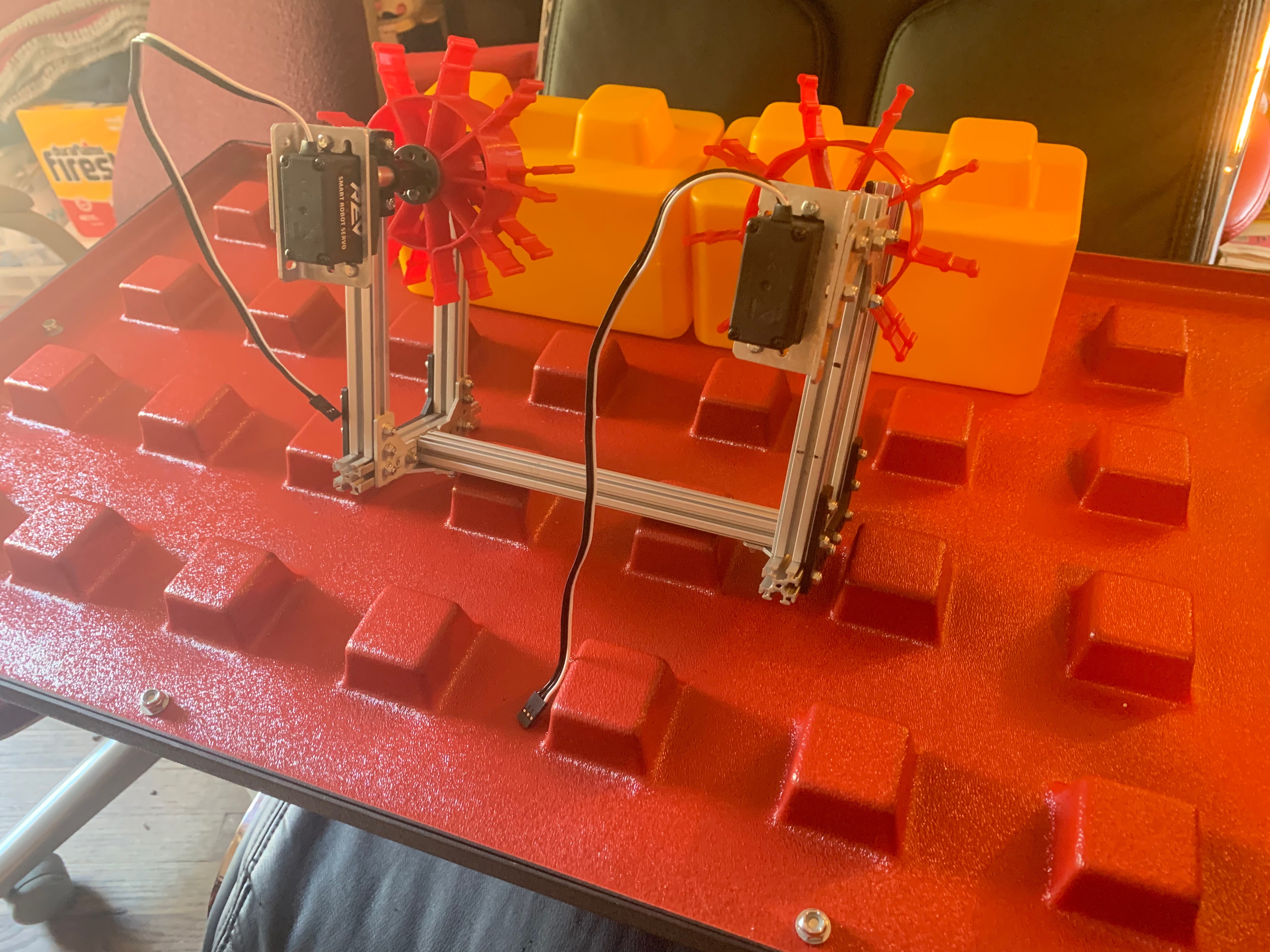 This design used 3-D printed wheels made of ninja flex that spun to intake the block, like the wheel gripper just not in a set position and it grabbed stones from above. This design was huge and required two servos as well as not having much grip.
4) Rack and Pinion Gripper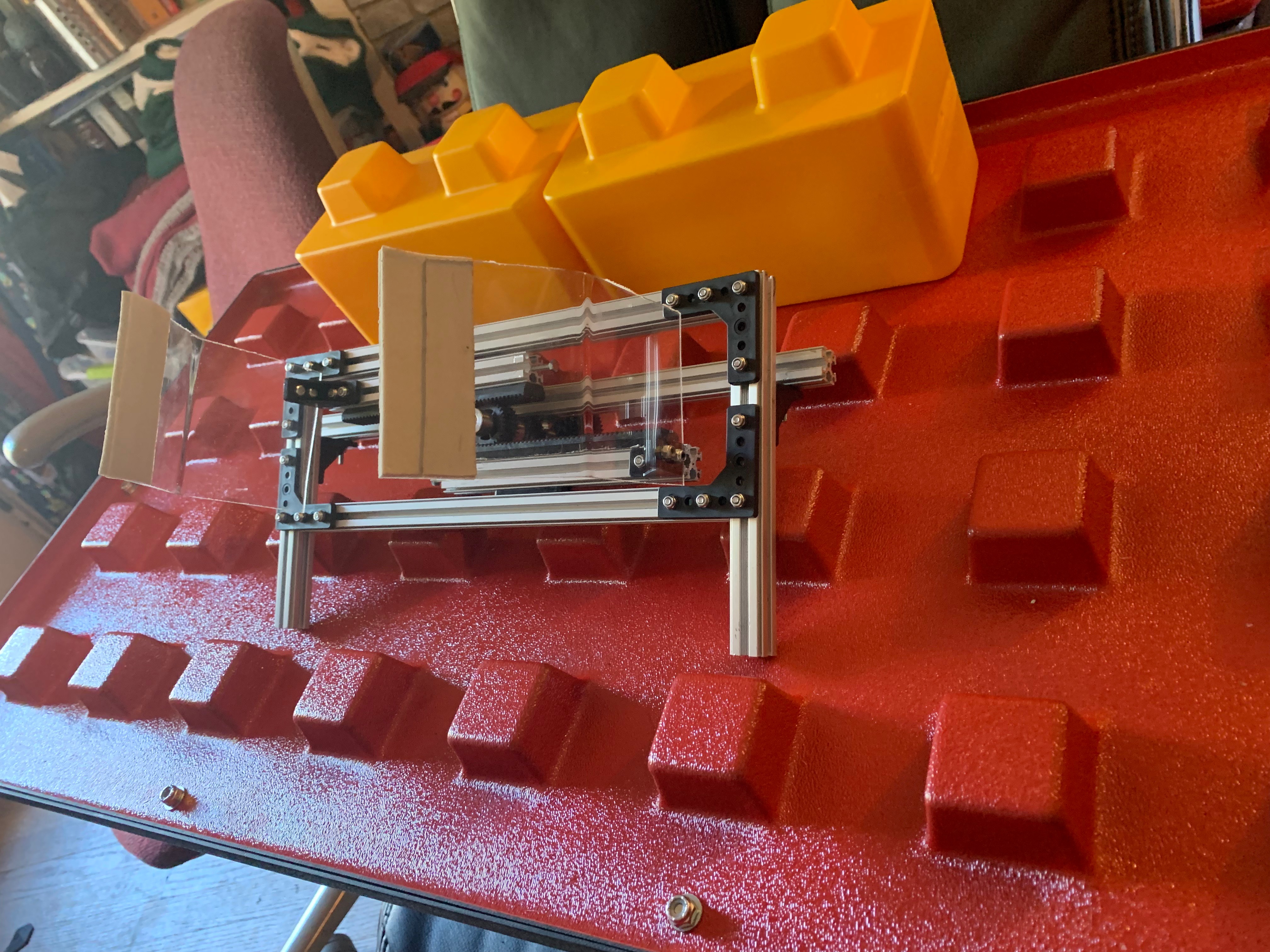 This design involved a rack and pinion closing some polycarbonate sheets to grip the stone. The polycarb sheets had foam for grip, but this was still not enough to even lift the stone, so an actual motor would be required.
5) Parallel Gripper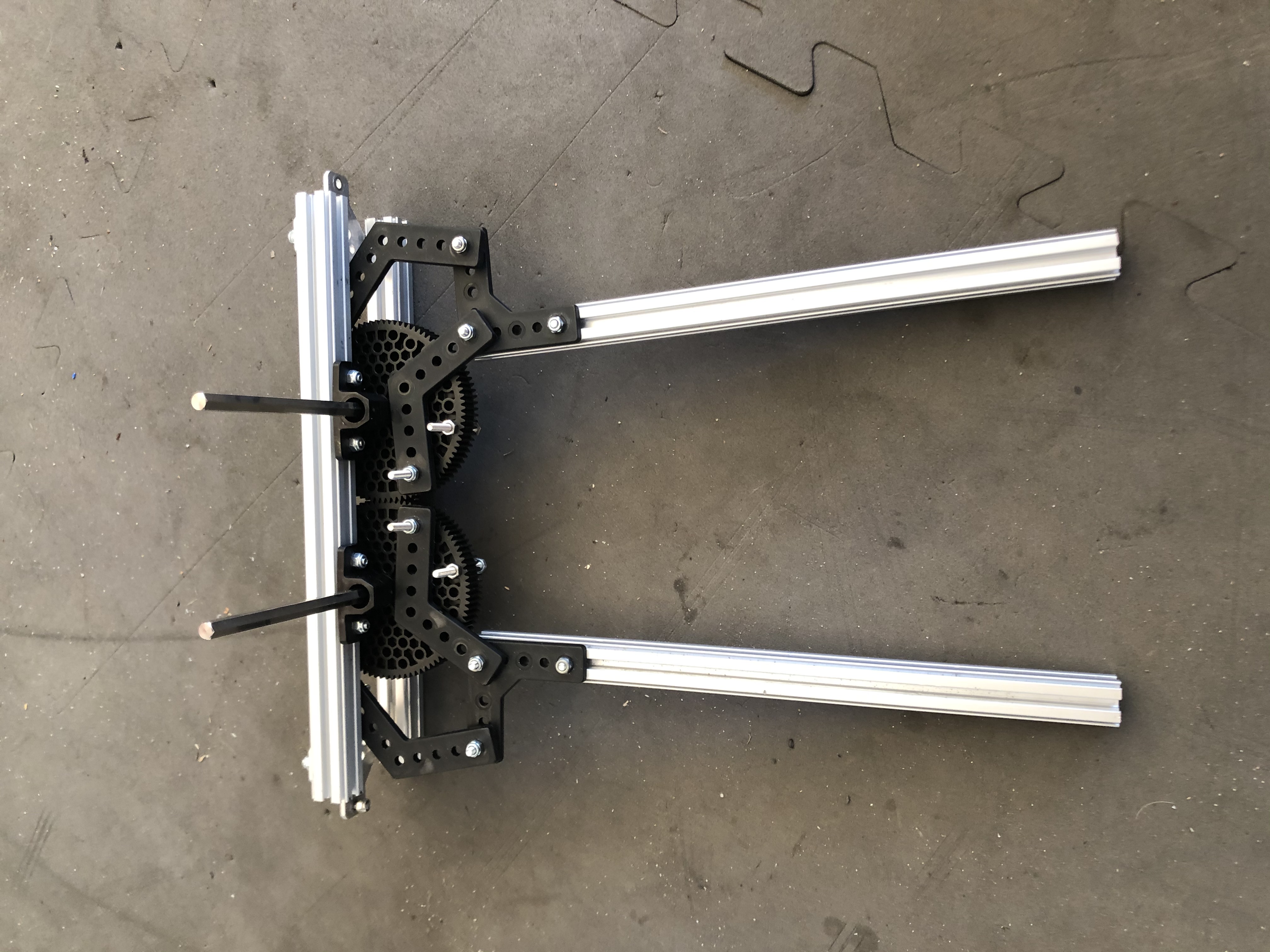 This design was to use a parallel grabber with some material for grip as an alternative to the rack and pinion design. Unfortunately, the parallel grabber wasn't built correctly thus not parallel.
Next Steps
With all of our gripper designs from the Robot in 2 Days Challenge documented, we can now analyze how best we can improve these designs for future gripper iterations, as well as the potential of these designs to be combined to create an entirely new design. Currently, we are leaning towards using the gripper with Ninjaflex gears, which is the 3rd design in this article, once we've fine-tuned Frankendroid's design. We think a rolling intake will work well on our robot so this design is consistent with our idea to use the wheel gripper at present.
Date | September 9, 2019