New Recruits for the 2019-2020 Season
Tags: motivate
Personhours: 36

By Bhanaviya, Karina, Aaron, Jose, Ben, Trey, Cooper, Paul, and Justin
Task: Train the influx of new recruits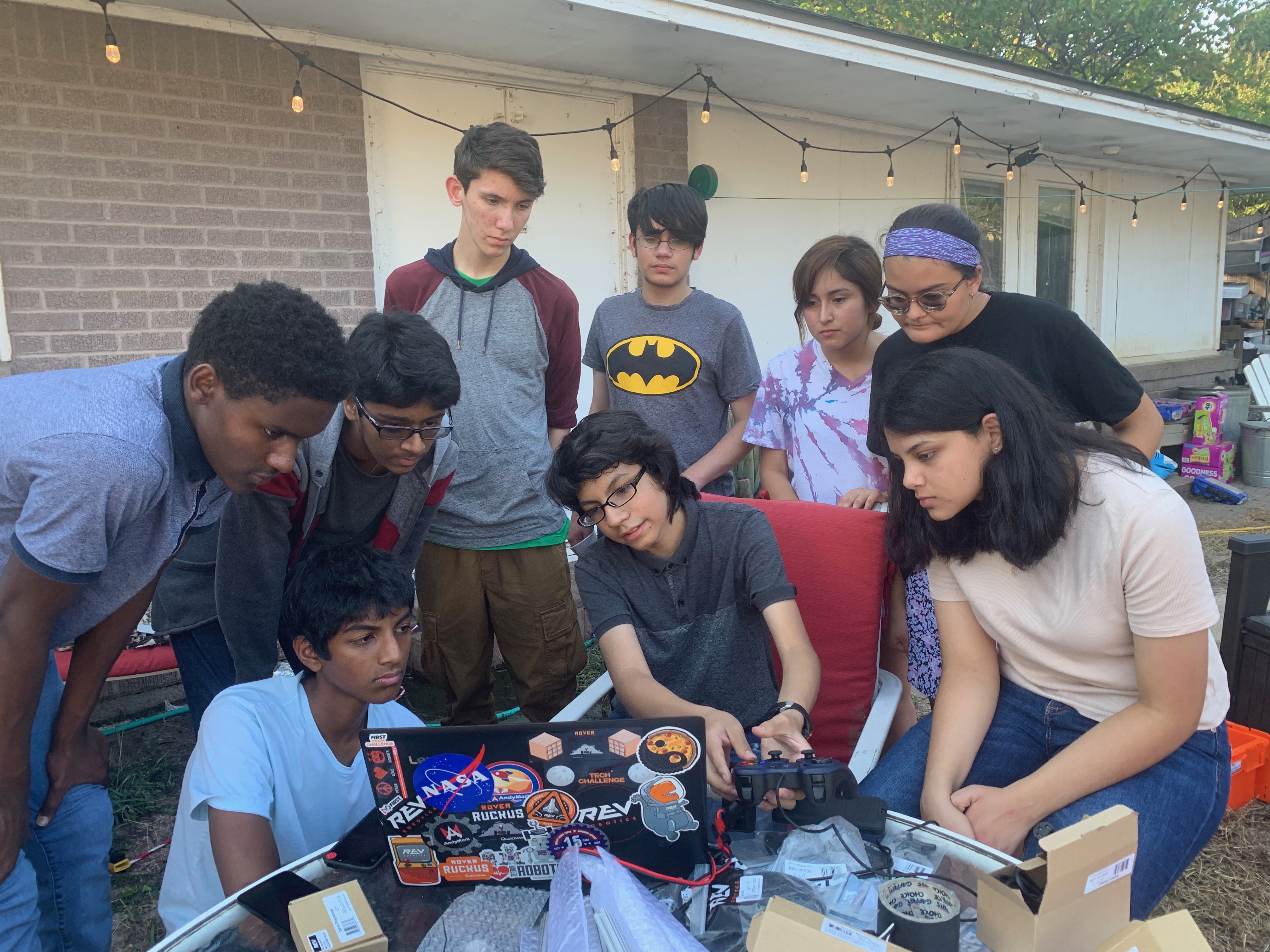 The recruits learn how to code
During a robotics interest meeting at our school 2 weeks ago, Iron Reign saw a crowd of around 20 hopeful recruits. Today was our first meeting to introduce the new recruits to our program - during which we encountered 4 returning members to our sister team, and 23 potential new members. Needless to say, practice this week was a little more chaotic than usual but we managed to not only train the recruits, but also take care of some driver practice and journal backlog.
Of the 23 recruits, 4 had robotics experience and 2 had 3D-modelling experience. Regardless of their previous robotics experiences, however, all recruits made significant progress as they experimented with the new REV kits. Most of our team is compromised of under-classmen, and after a year of watching our older (and significantly taller!) seniors induct us into robotics, it was a new experience to be teaching new recruits of our own this year. We divided the new members into two team of 10 respectively, and the remaining 3 observed and learned on how to use PTC Creo from our lead modeler, Justin. The first team was assisted and taught by several returning members from our sister team Imperial Robotics. They worked on building a differential chassis with the Imperial members. The second team was compromised of entirely new recruits and they worked on building a pushbot using the new REV kits, an initiation ritual that we ourselves had to encounter our freshman year. The first team finished the chassis but is yet to implement any additional subsystems onto it, something they will work on during the next meet.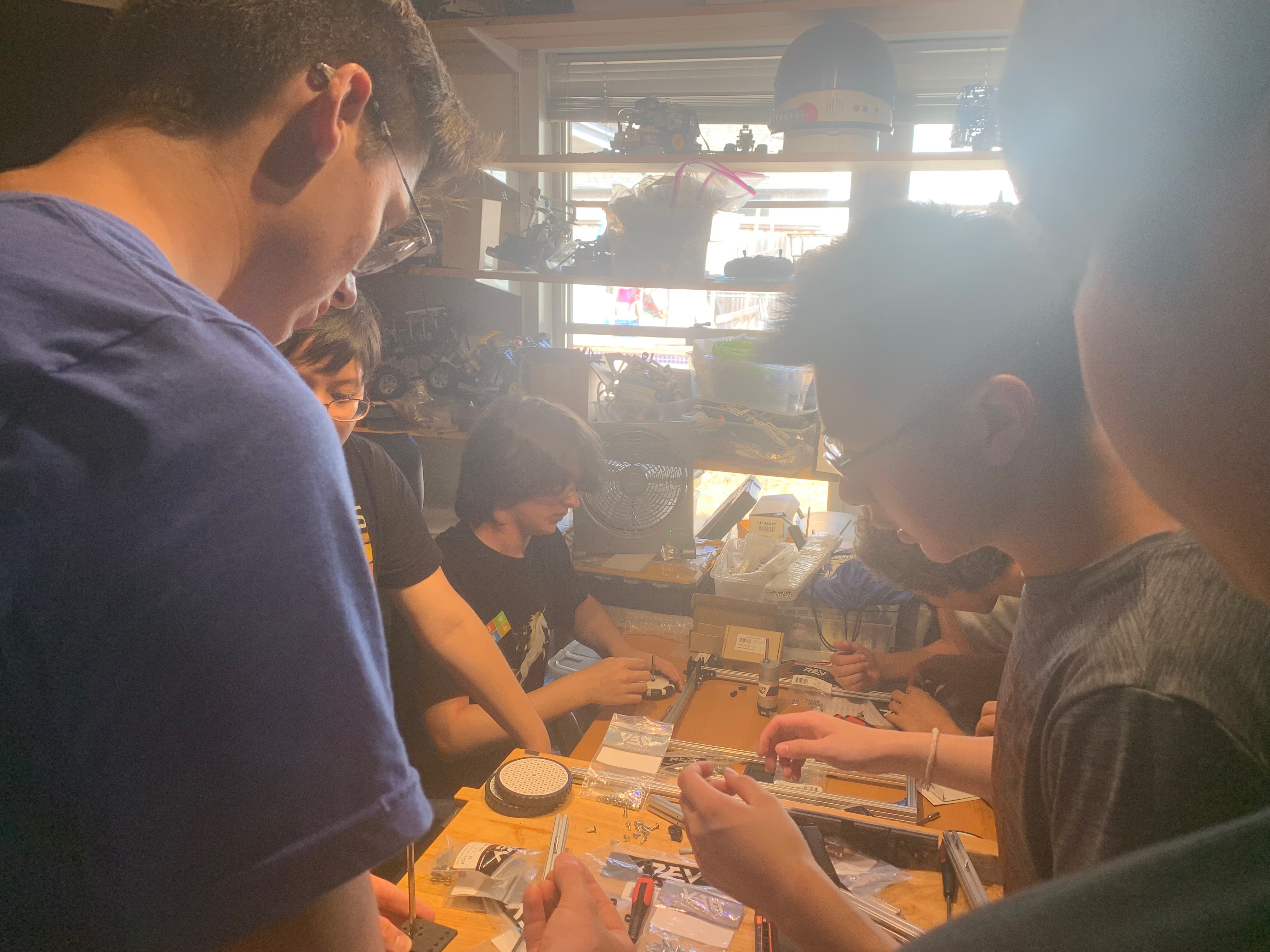 The second rookie team finished building a push-bot during their first meet! Of course, they encountered some difficulties in the beginning as there were 10 individuals working with one REV kit. Some challenges they had to encounter included figuring out how to position the extrusion bars, and where to place the push-bot wheels. Several Iron Reign members floated in and out of their work area to provide assistance when needed, and as well as to teach them how to safely operate power-tools. Once they finished building their push-bot, Jose helped them program the robot with sample push-bot code and taught them how to operate the phones and expansion hubs. Although Iron Reign is the only team in our program as of current to be using a control hub, this may change in the future if members on our sister teams are confident enough of their robots to experiment with a control hub.
By the time the rookie team had a coded, operational push-bot, we accomplished several hours worth of driver practice, which allowed us to play our very first round of the Skystone Season with our new sister team. This also served as a good opportunity for some of the new recruits to learn how to drive and control a robot, a skill that will come in handy as their first qualifier approaches.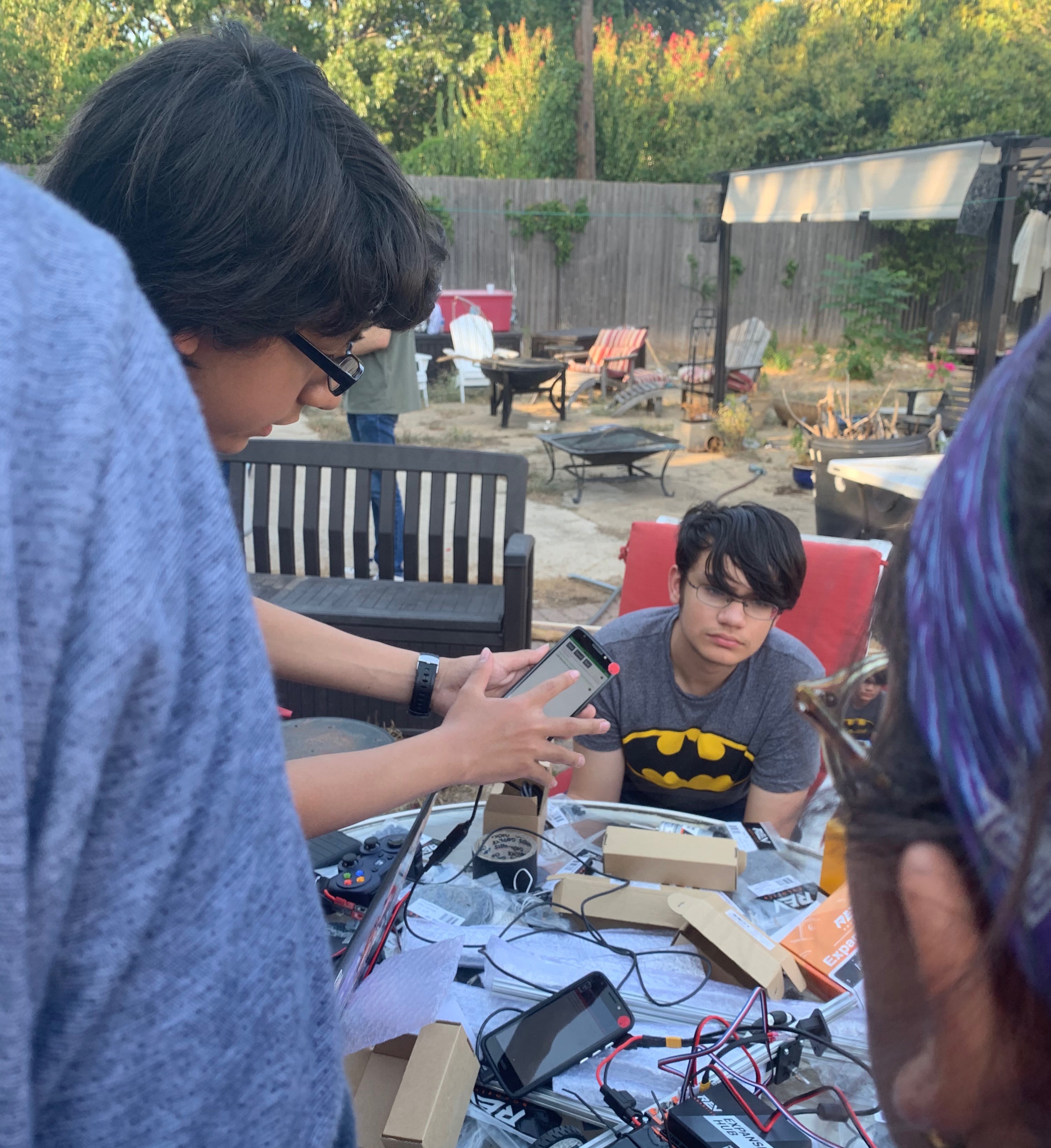 Finally, Iron Reign was able to clear some journal back-log. Our team has been occasionally guilty of abandoning journal articles until the last minute, so we used today's practice as an opportunity to knock out any posts we've held off on. As of now, we are 100% up to date with our blog, and we hope to be more consistent as our practices continue.
Next Steps
Although turnout was much higher than we initially anticipated, this practice was a good opportunity to meet the future members of our program. All rookies were advised to come to our Saturday practices regularly so that they could eventually be placed into teams. As this was the first practice of the year for many, we haven't yet identified how many teams we will be hosting but we hope to do so over the next remaining practices.
Date | September 14, 2019