Woodrow Scrimmage
Tags: innovate and motivate
Personhours: 90

By Trey, Bhanaviya, Ben, Jose, Justin, Aaron, Karina, Cooper, and Paul
Task: Compete and work on TomBot at the scrimmage at Woodrow HS.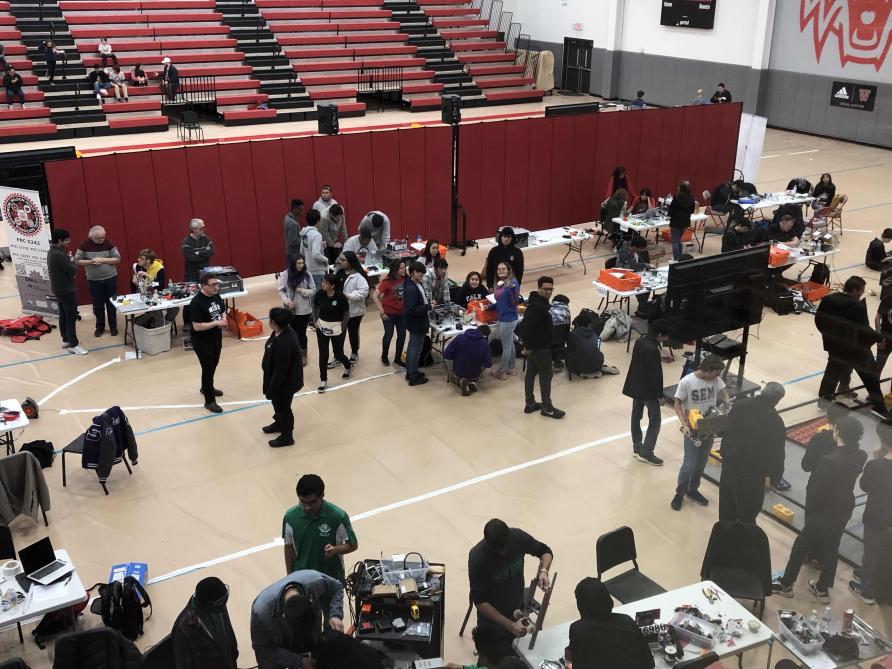 This Saturday Iron Reign attended a scrimmage at Woodrow High School. Woodrow offered a variety of activities that improved the capabilities of our team like for example, the mock judging sessions. Our session gave us insight into how our judging presentation needed to be reformed and cut down to fit into the new five-minute time limit. It also gave us a chance to see who was going to do each slide and how long they should talk about it. Other criticism we received was founded on the same basis that we were not owning up to our story, were not motivated enough, and were more focused on the infrastructure we were given rather than what we had done with it. All of these points are entirely valid and were worth looking further into and making better.
Iron Reign also held a journal workshop where Rookie and veteran teams alike were able to learn the basics of constructing and preparing an engineering journal for competition. It went through the most important organizing structures, writing techniques, and time management practices. This workshop went well and we would definitely do it again in the future.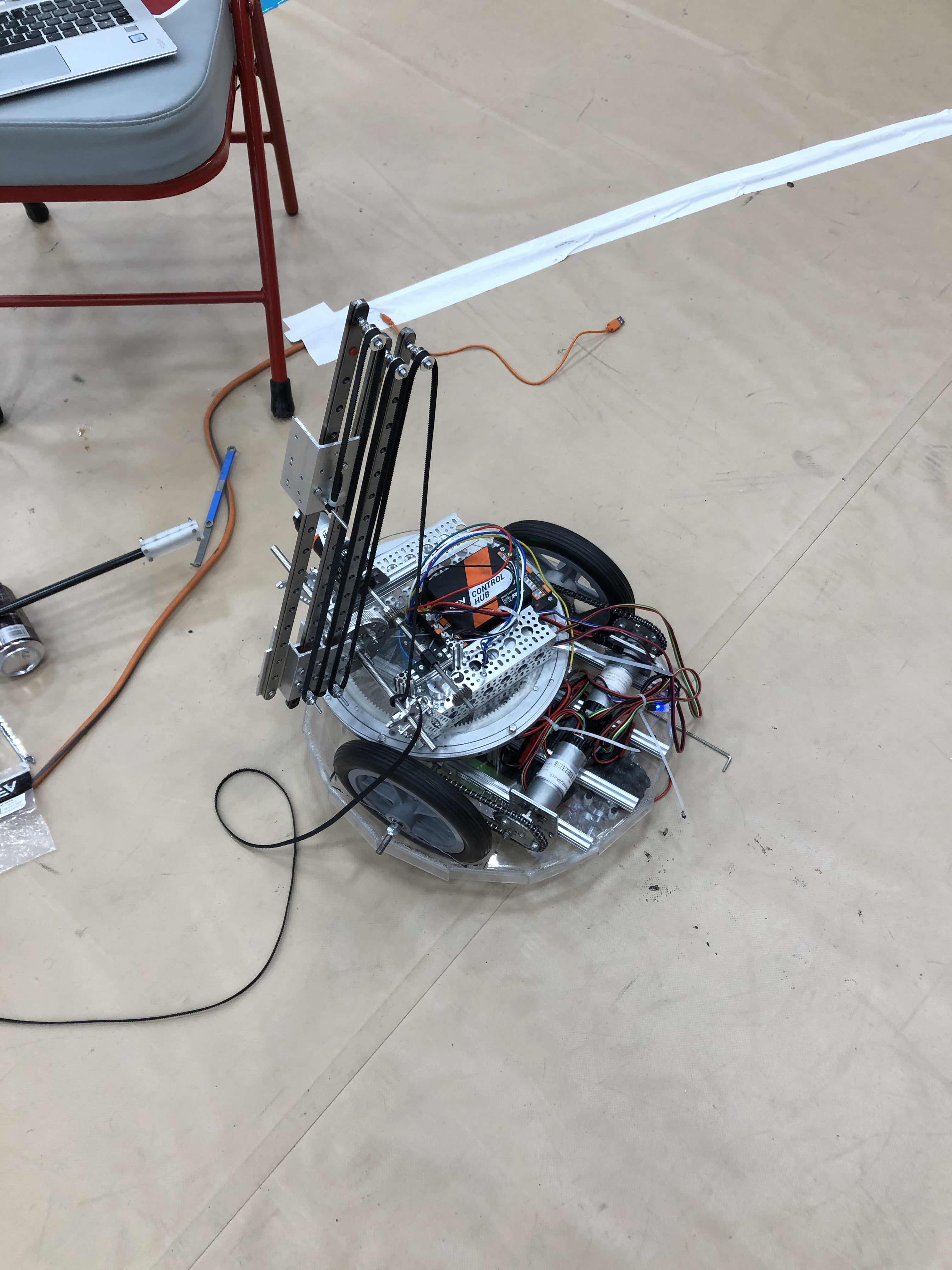 When it came down to performing in the robot game we did not surpass our expectations even though we made first place out of all the teams there. This was because we were using Frankendroid, the barely functional robot we built in two days. This robot was only capable of producing subpar results fully functional but at this particular competition, it was not fully functional. This means that Frankendroid was only able to make at most ten points because of a broken encoder cable that rendered the arm nonfunctional. However, we are not going to use this robot at the first scrimmage next Saturday. Instead, we are going to use TomBot which was being worked on the entire time. In that time we were able to attach the arm and gripper and write some basic code to control the robot which is still being debugged.
Next Steps
Iron Reign is working around the clock to make sure that we don't show up with a robot like Frankendroid at the first qualifier. We are well on our way to finishing the arm and turntable on TomBot. We are also working to better the judging presentation and to fit it into the newly established 5-minute time limit. So far it looks like we are going to get there by Saturday.
Date | November 16, 2019