Finger Gripper Version 2
Tags: innovate, design, and think
Personhours: 2

By Jose
Task: Design a swivel and add ninjaflex parts to improve the finger gripper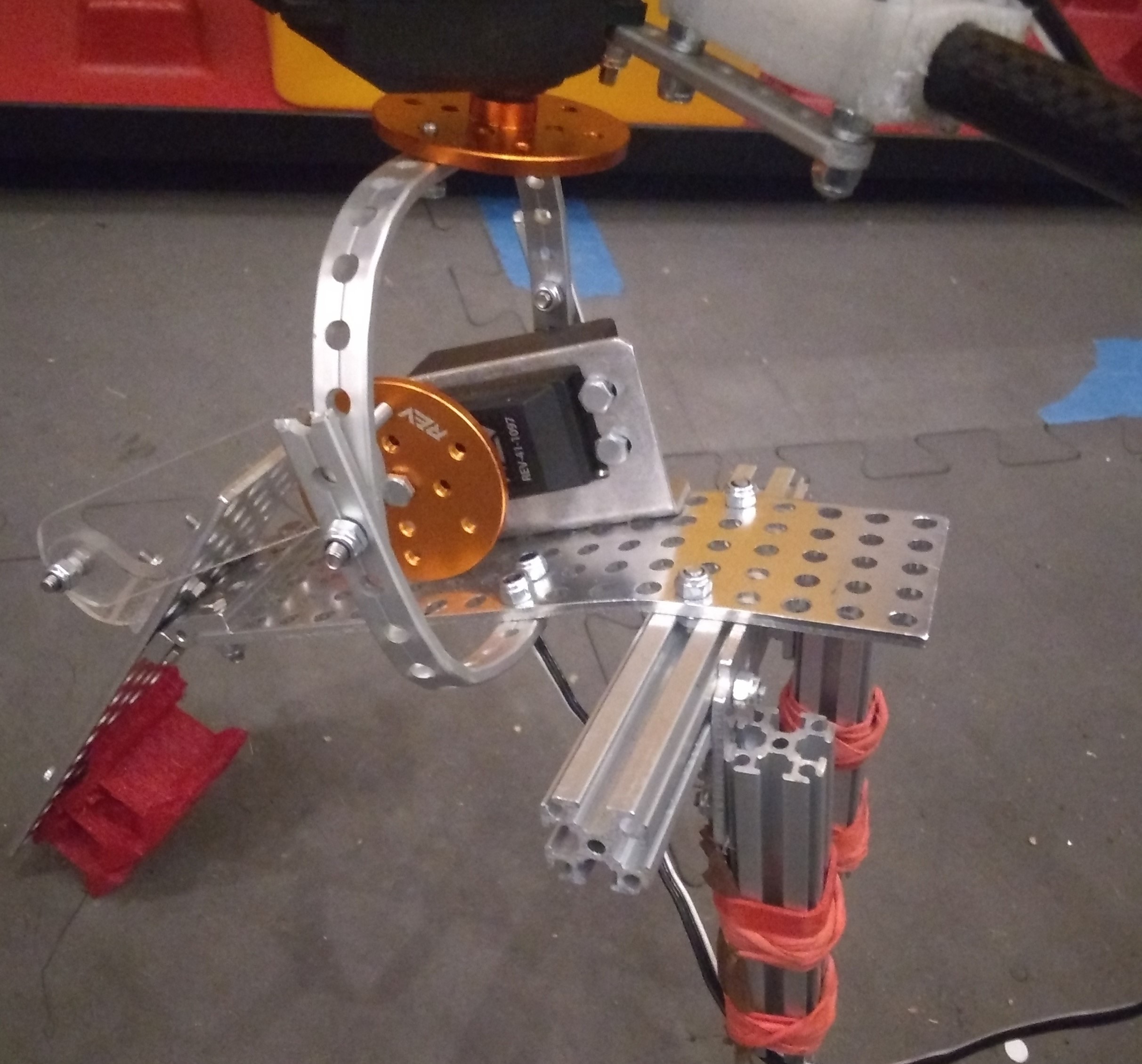 From what we learned at the Allen Qualifier the gripper needs some major improvements before it will work at its max performance. The first change that needs to be made is replacing the current grip material with some more flexible material, such as ninja flex which we have used before as a gripping material. The print we have on the gripper is large but when the gripper closes its flexibility allows for it to grip the stone much better.
The second improvement was to add a swivel to the entire gripper. This was done by adding some REV beams to the top of the gripper and attaching those beams to a servo. After some experimenting with the placement of the new, larger gripper we found a place that gives it over 180 degrees for motion. This will prove to be useful as not even the turntable will have to be turned to grab a stone, increasing the amount of stones we can score.
Next Steps
We need to implement some code that will allow a second driver to control the swivel as well as add some articulations now that we have a new degree of freedom. Additionally, we will need to add a damper to the oscillatory motion of the whole subsystem while in action.
Date | November 26, 2019