Finger Gripper Version 2.1
Tags: private, design, and innovate
Personhours: 4

By Bhanaviya and Aaron
Task: Replace the ninjalfex gears on the finger-gripper with a material with more grip.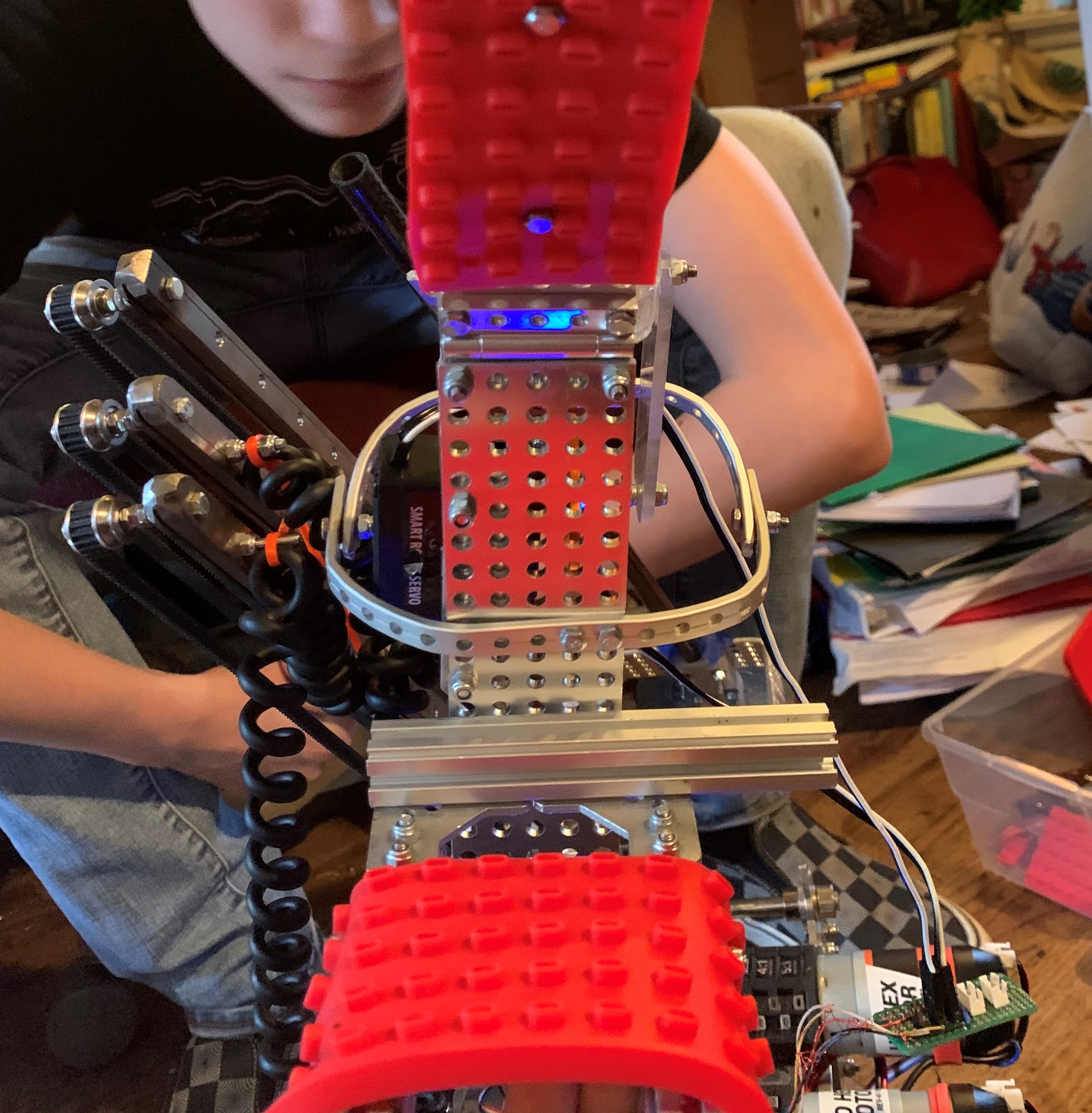 The finger gripper is the pinnacle of technological evolution, with class, durability and most importantly, metal. But it does lack one defining feature - grip. Currently, the underside of the metal plate on the gripper has parts from our ninjaflex gears used in Relic Recovery, and while it has all the refinement of an almost 3-year old part, it could be improved. Introducing the Finger Gripper 2.1, brought to you by Iron Reign. (although this change is being made after version 3 and 4 of our gripper, it is listed as 2.1 since 3 and 4 have only been designed in CAD and we are yet to translate this into a physical change.)
On the matter of choosing which material to replace the ninjaflex gears with, we had 3 options to chose from. The first was a red silicon oven-mitt with rectangular ridges, a green silicon oven-mitt with hexagonal ridges, and an ice-cube tray with cubical ridges. To determine which material would work best, we put them a slip test, which can be found in E-69 . Of the 3 materials we tested, the red silicon oven-mitt had the largest friction coefficient. This makes sense, considering it had the sharpest ridges of the three, hence allowing it to grip the stone better. Hence, we replaced the material under our current finger gripper with a small piece from the red silicon oven-mitt. Although changing the material underneath the gripper seems like a minor design change, the improved grip will allow us to rely less on precision and more on speed during the actual game.
Next Steps
Next we will test the actual gripper to see if the material lives up to its results from the slip test. Once version 3 and version 4 of the finger gripper have been fully modeled we will print these designs and modify the gripper accordingly.
Date | December 29, 2019