Ladder Intake Build
Tags: innovate and design
Personhours: 8

By Jose and Bhanaviya
Task: Physically build the ladder intake, based on the design in CAD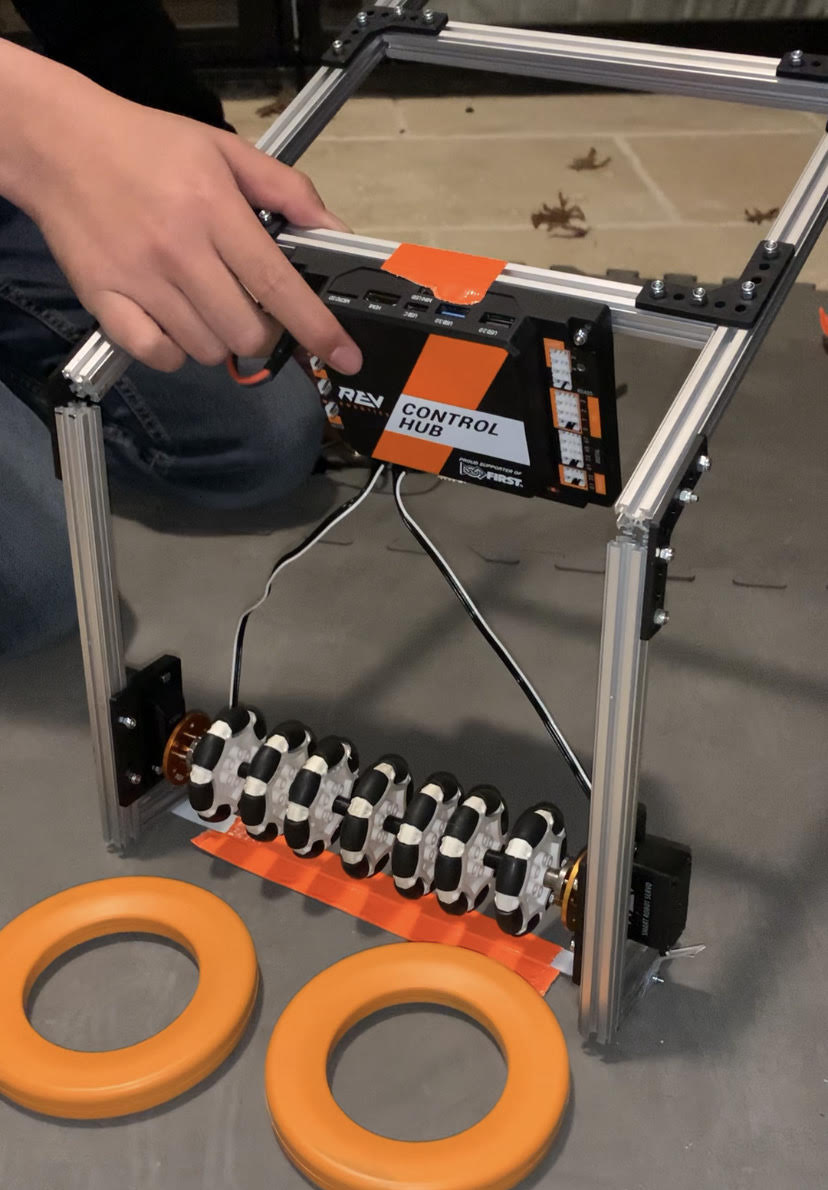 For the intake system of this year's challenge we first brainstormed several ways which a ring could be collected and transferred to the launching system. Through that and experimenting with CAD, the ladder intake system was developed. Essentially it functions by using the series of Omni wheels on its edge to collect the ring, and then pivot back up to the robot. As pictured below, the ladder intake will be mounted onto the back of the robot and pivot as needed to collect the rings.
Construction
The ladder intake was constructed using 8 REV extrusion bars connected by 6 plastic brackets, 2 servos, 7 Omni wheels, a shaft and its respective parts for the wheels to rotate on, a sheet of polycarb below the Omni wheels and shaft to support the rings, and 2 more brackets for the servos to be mounted onto. As shown in the picture below, the idea is for the rings to be reeled in by the Omni wheels and be held using the support of the sheet of polycarb below the shaft, and then be transported to their designated locations in the launching system by the intake pivoting back.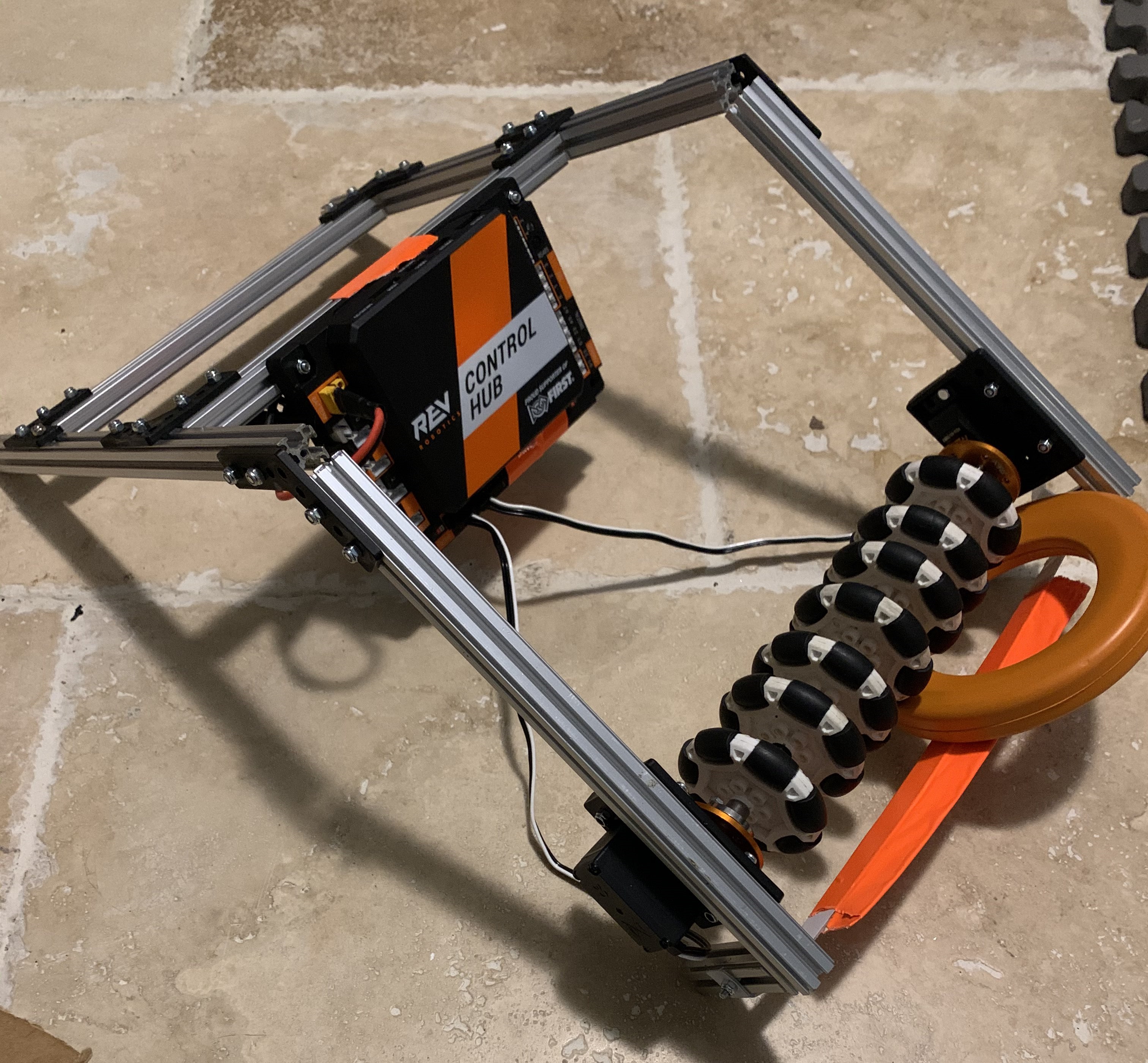 Testing
Although the system seemed promising on paper, it unfortunately did not work out as intended. When tested with some first draft versions of code, we found out that the system was unable to actually take in the rings, and instead could only hold them. There wasn't enough traction on the rings for them to be reeled into the system in the first place, which was an issue. We will use this experience to construct an intake that overcomes these issues moving forward.
Next Steps:
Start brainstorming a new intake mechanism possibly using some of the components of the current intake that can overcome the issues that hindered the ladder intake from functioning optimally.
Date | January 8, 2021