1/16 Build Progress - The first rings fly
Tags: mechanical and innovate
Personhours: 22

By Trey, Cooper, Aaron, Paul, Bhanaviya, and Jose
Task: Continue developing the ring launcher and do preliminary testing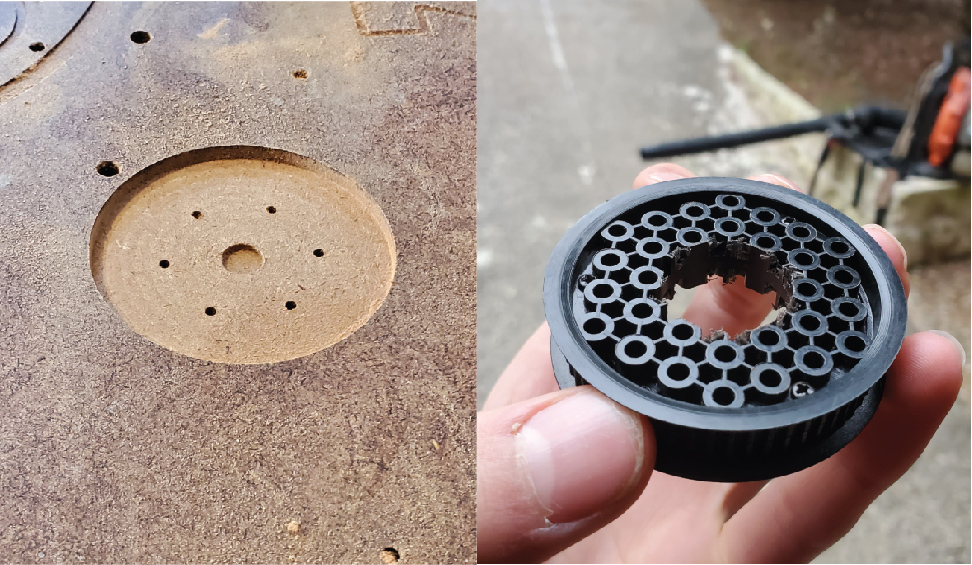 Today we continued to further our progression on our ring launcher, finally getting to do some preliminary testing to see what the design might do. For starters, we started to get some of the walls off of the 3d printer which was the first piece of our flywheel launcher barrel design that started to come into real life. We also modified the pulley for the flywheel with the CNC that would eventually be used in the final construction. We had to do this because we want to be able to use our REV motors and driving belts to move the non-REV wheel. In order to make sure that we could do this we set up a machining path that would remove an inner circle of material from a standard pulley so that we can put bearings through it.
The machining of the pulley is actually fairly simple. All we did was set up a path that would mill a cylinder out of the pulley. What was more complicated was what we had to do before that since you can't mount the pulley on the CNC since it doesn't lie flat. Instead, we modeled and CNCed a divot for the pulley to fit into along with some holes for screwing the pully to the CNC. You can see both the divot and the final product above. This operation isn't that difficult on the machine since it's just plastic and wood but this is the first time that we have had to mill a divot to machine a part which is what makes it notable.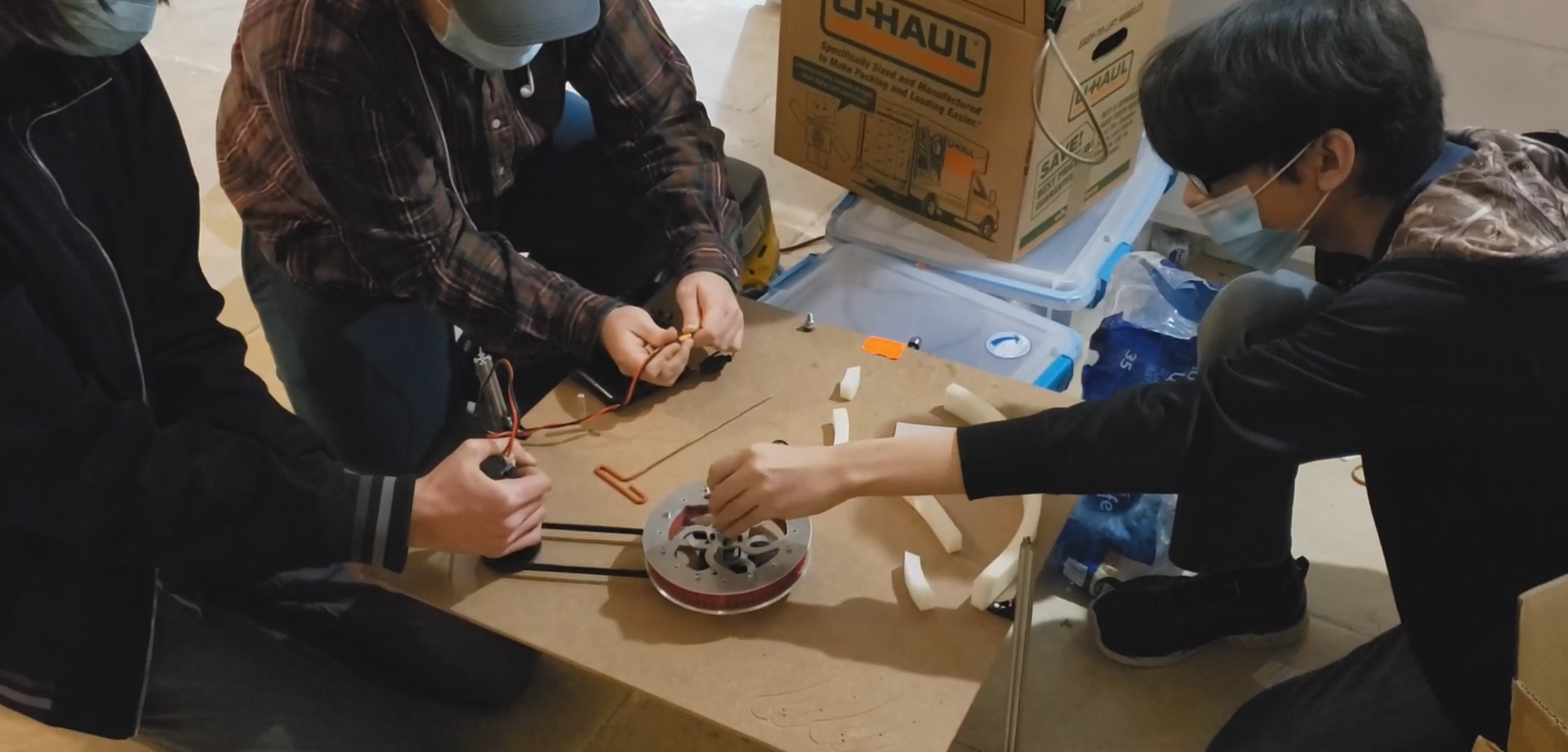 Then we put what we had together for the first time on a sheet of particleboard and spun up the wheel to see if we could even get a ring moving. We did get some success and the rings did launch several feet but we did have a few problems. Mainly that the walls were being held in place by people so they were moving and we couldn't get enough grip on the rings. However, actually assembling the flywheel in housing will solve this problem. Honestly, we weren't looking for problems in the first place though. This event would fall more under team bonding because we really just wanted to see a ring fly. We put in a lot of work and it was quite inspiring to see the ring actually move.
Next Steps
We still have a lot more manufacturing ahead of us. We still need to finalize the model and the CAM of all 3 of the plates in the barrel and 3d print more parts. We also still need to assemble and think about how we are going to get the rings into the launcher which will come and bite us in the butt at some point. For now, it was nice to see some progress as well as the first rings fly.
Date | January 16, 2021