Morph Chart
Tags: think, innovate, and design
Personhours: 12

By Bhanaviya and Ben
Task: Create a flow chart to analyze all our intake designs so far in this season.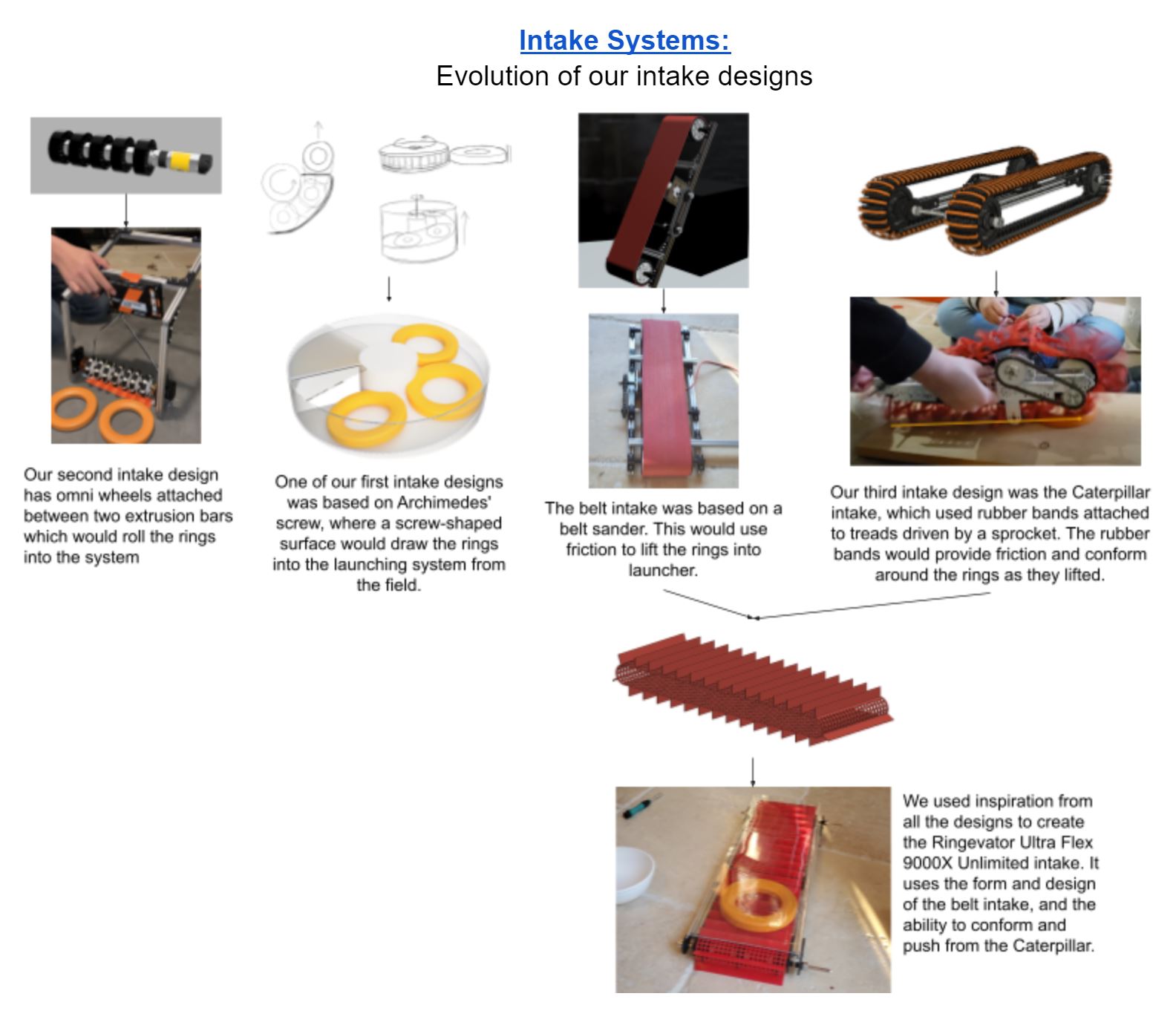 Iron Reign has seen several iterations of our intake over this past build season. With our first qualifier being 2 days away, its finally time to come full circle and identify the different iterations of our intakes coming together. To do this, our team used a flow chart. A morph chart shows the various subsystems of our 2 robots in this system - our robot in 2 days bot Frankendroid and our competition bot TomBot.
Each intake's progression is represented vertically, shwoing stages from the sketch, to the CAD to the final product. For the Ringevator intake design in particular was inspired by a combination of two other intaek designs - the belt drive and caterpillar. The combination of these two designs, as well as a description of each design is also represented on this chart.
Next Steps
Placing all of our designs in one chart like this allows us to see how iterative our design process has been, and how much of an influence each design has had on another. With all of our designs so far placed in the flow chart, our next step is to continue to update the chart after our first qualifier so that we can have a pictorial summary of our entire build season for reference.
Date | February 24, 2021