Think Gripper Progression
Tags: think and innovate
Personhours: 2

By Vance
Gripper Progression
V1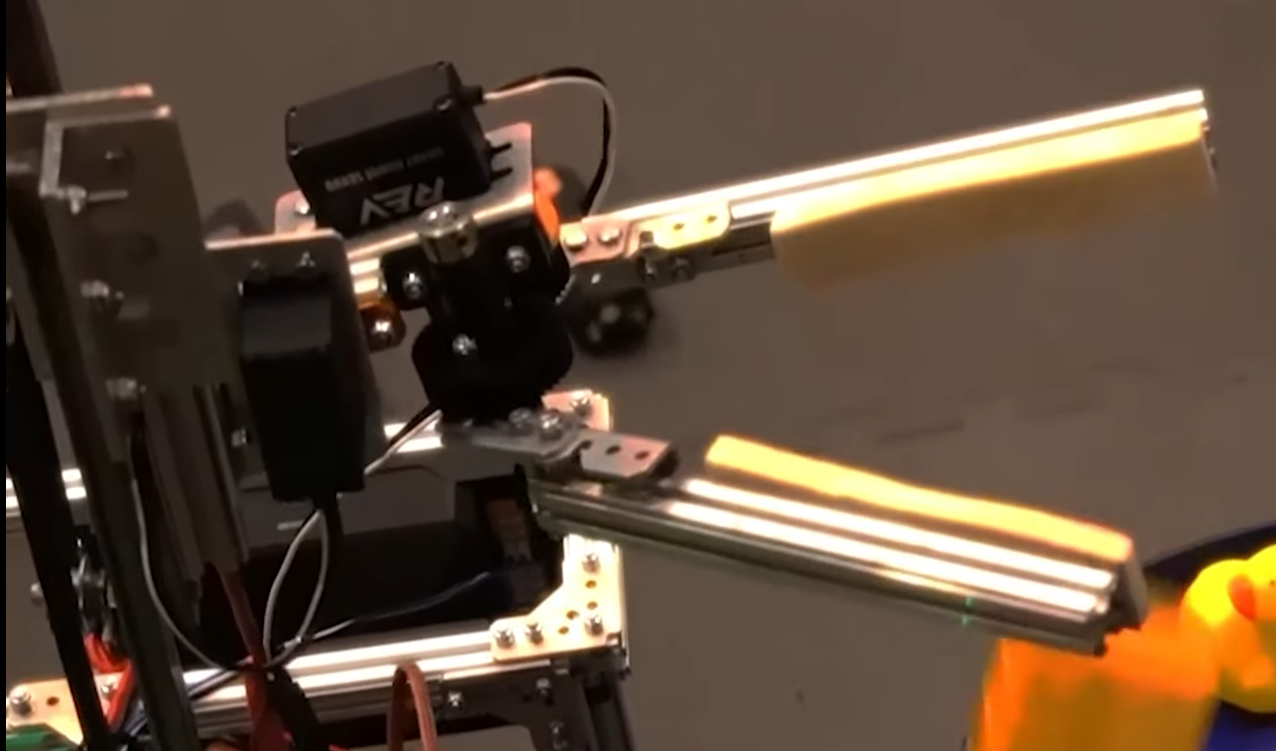 Our first gripper design was for robot in 2 days and with the time crunch came some downsides: little power and poor reach. Our second design intended to fix these downsides.
V2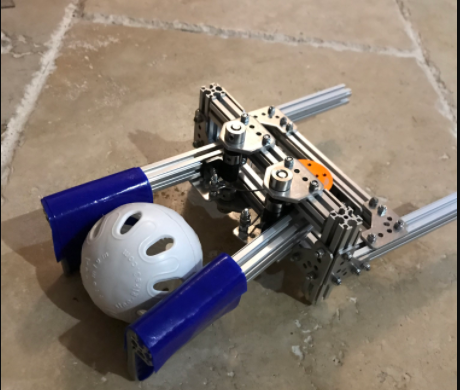 Our second gripper design was made just before a scrimmage. While it fixed all V1's downsides it was bulky and heavy.
V3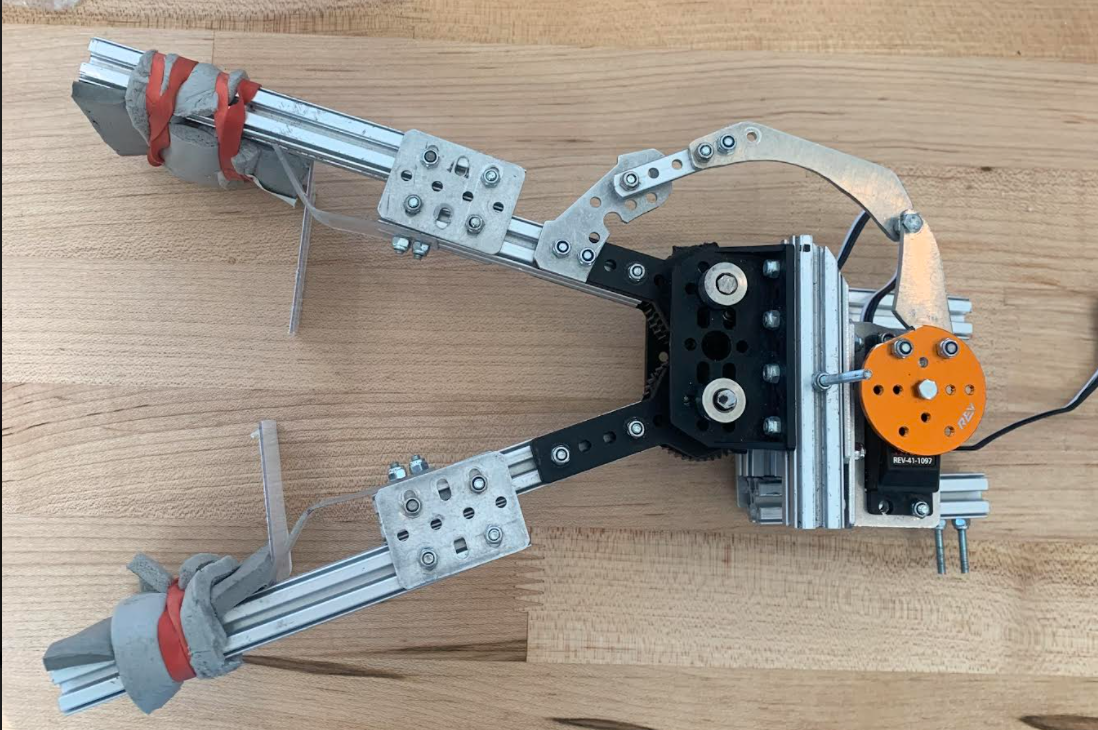 Our third gripper design was used during our first qualifier. While it was significantly lighter than V2 and had much more reach, its gripper power was still too low.
V4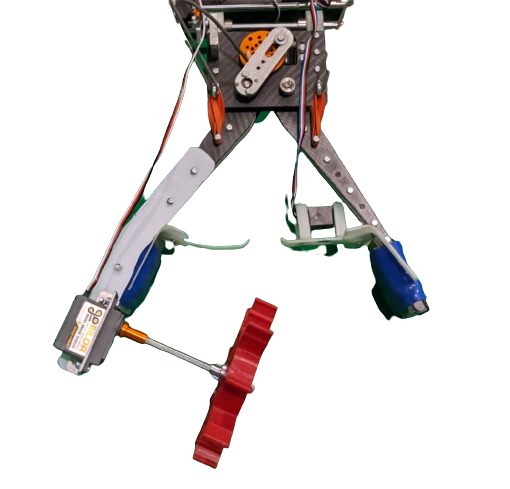 Our fourth gripper design was used for regional and it used a new beater bar on a continuous servo to pull blocks into the intake. The beater bar/spinner was controled by a distance sensor which could detech if a block was in the intake. It was held together using a carbon fiber-nylon sandwich (with aluminum shavings) system. It had 6 CNC carbon fiber plate and had 9 Nylon 3D printed parts.
Date | April 1, 2022