Townview Tournament
Tags: journal
Personhours: 70

By Gabriel, Georgia, Anuhya, Trey, and Leo
Hosting the Townview Tournament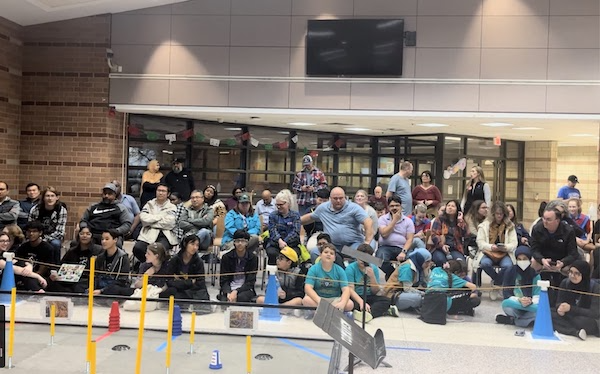 This Saturday marked the First Tournament of the season, and with it came the opportunity for us to host the event at our homeschool, Townview. Twenty seven teams showed up for the tournament, all displaying great levels of gracious professionalism and a wonderful sense of sportsmanship for the whole tournament.
What we learned
This was a great opportunity for us to learn how judging would work this year and truly see how a tournament would function ahead of time. It also gave us a chance to see some of the more than impressive robots and their unique designs and innovations, as well as some potential new strategies to test out for ourselves.
Overall, we had a great time hosting this event in collaboration with a lot of First representatives and alumni and we're very thankful to all the teams, volunteers, and judges that showed up and for having a great competition. We wish the teams good luck for the rest of the season!
Date | December 10, 2022