How To Get Your Daughter (or Son) Started in Robotics
Tags: motivate
Personhours: 2

By Anuhya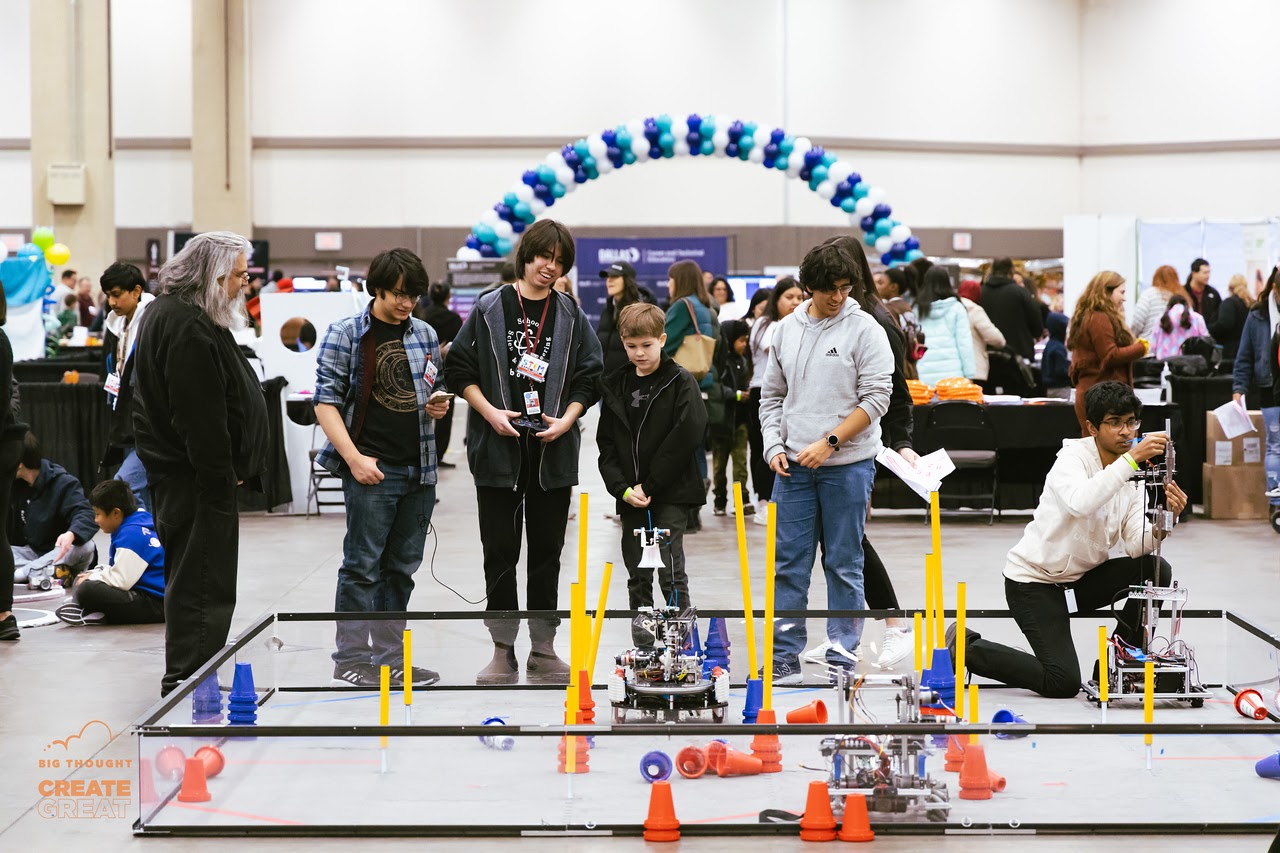 FIRST Robotics is an incredible opportunity for kids of all ages to get involved in STEM! It starts with FIRST Lego League (FLL), which uses LEGO robots to teach kids the basics of robotics and STEM-based activities. FLL has 3 levels for different age ranges.
FIRST Lego League Discover: Grades PreK - 1: This is the introductory level of FLL, which introduces kids to robotics using LEGO® DUPLO® bricks.
FIRST Lego League Explore: Grades 2 - 4: This is the second level of FLL, which introduces kids to solving real-world problems using engineering and logical thinking skills.
FIRST Lego League Challenge: Grades 4 - 8: The third level of FLL is competitive, and teams of kids learn how to program and design a LEGO robot to navigate a robot game and engage with other teams.
For older kids, such as middle and high school students, they can participate in the FIRST Tech Challenge, or FTC, and FIRST Robotics Challenge, or FRC.
FIRST Tech Challenge: Grades 7 - 12: Students design, build, program and drive robots to navigate a robot game and beat their opponents. They learn important time management, problem solving and teamwork skills while participating in friendly competition. In FTC, they also uphold FIRST's core value, Gracious Professionalism, where kids learn how to compete but maintain good relationships with their opponents.
FIRST Robotics Challenge: Grades 9 - 12: Students work alongside engineering mentors to create robots under strict guidelines. FRC is meant to be similar to the real-world engineering environment, where students must find funding, resources and ideas by themselves, and create a robot which can compete in a difficult robot game against opponents.
What Steps Should I Take?
Talk to your principal and PTA to see if your school has pre-existing robotics opportunities. If not, you can start a team yourself! You can create robotics opportunities within your school or community through FIRST! Click the following links to find out how to start an FLL team, FTC team or FRC team.
Sign up to talk with coaches and other parents through the North Texas FLL google group
For middle and high school students, sign up with the North Texas FTC google group
Date | July 21, 2023