Woodrow Scrimmage Presentations
Tags: journal, outreach, and motivate
Personhours: 9

By Aarav, Jai, Vance, Krish, Sol, Alex, Tanvi, Anuhya, and Georgia
Task: Share our Portfolio Advice and Summer Adventures with other Teams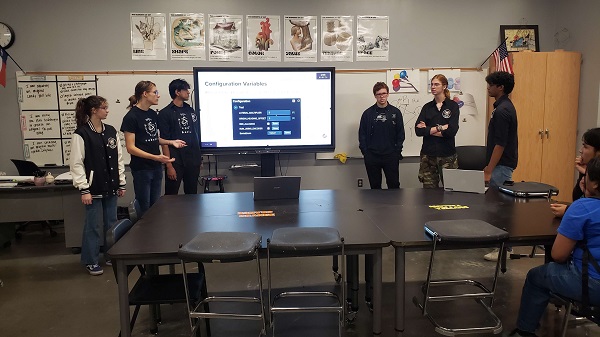 Today, at the Woodrow Scrimmage, in addition to participating in mock inspections and matches, Iron Reign hosted two workshops for Scrimmage participants, one on constructing effective portfolios and another detailing our summer activities. These workshops were significant successes, with 25+ attendees in two sessions, each lasting 30-50 minutes.
The portfolio "how-to" guide involved us walking through our portfolio from last year, explaining major design/content decisions, and sharing a couple of tips and tricks along the way. Some key points we stressed were taking pictures, sorting portfolio sections by the 7 award categories, clearly showcasing the engineering-design process, and adding (at minimum) rudimentary drawings to enhance understanding. Because most of our attendees were from rookie teams, we also discussed the types of content that would work well in a rookie portfolio, such as talking about starting logistics, failed ideas, and experiences as a new team to FTC.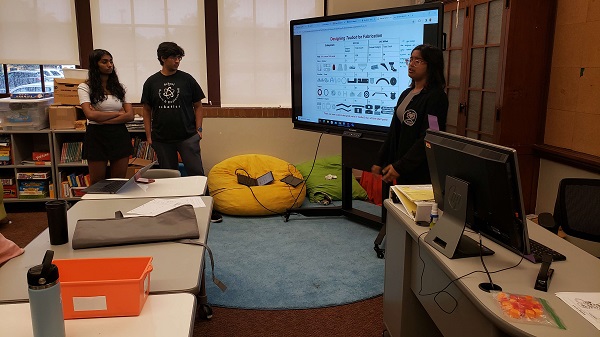 In the summer activities workshop, we talked about our summer project, R2V2, and the details behind its planning, creation, iteration, and eventual testing. We also noted the specific operational safety protocols we used, which can be found in an earlier blog post.
We want to thank the organizers of the Woodrow Scrimmage for allowing us to present. We love sharing our enthusiasm for robotics with other teams and inspiring them in the process. There will be a separate blog post detailing our performance at the Woodrow Scrimmage and our major takeaways.
Date | October 28, 2023