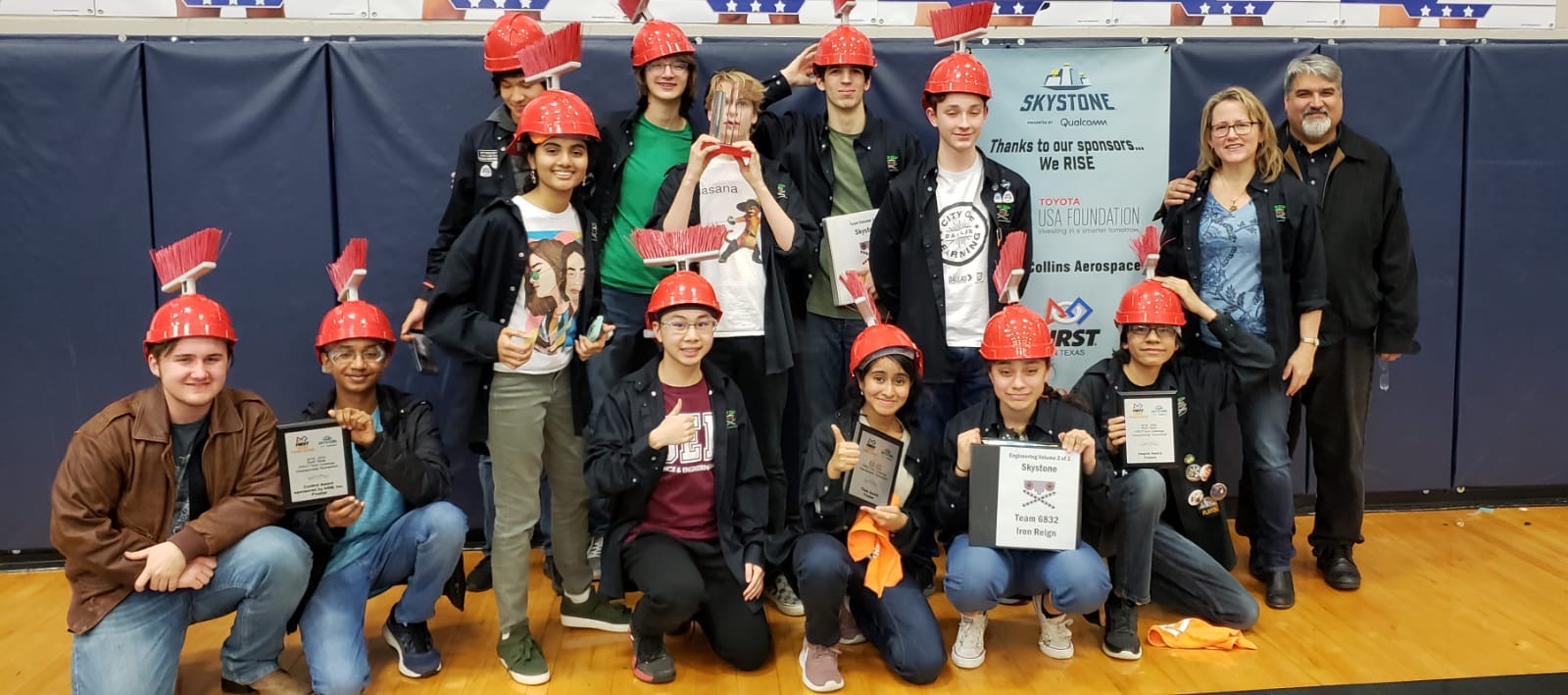 Iron Reign has been a robotics team for about 11 years now, currently funded by SEM, a school in DISD, We have won awards in multiple competitions, spanning from FLL (First Lego League), FTC (First Tech Challenge), to The Google Lunar X Prize challenge. The team today comprises of mostly juniors, and we hope to reach our very high goals, not only in competition, but also in our real world lives.
Meet the members:
Justin Bosnell

My name is Justin and i'm a Senior at SEM. I started FTC on Imperial Robotics, then joined Iron Reign 3 years ago. In the past seasons, I worked on driving and building. This season, I plan to continue driving and building, as well as work on my 3D modeling skills.
Bhanaviya Venkat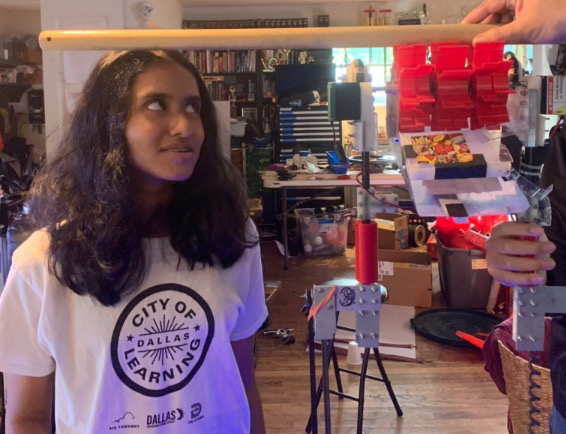 Hi, I'm Bhanaviya, a junior at TAG Magnet High School. I've been doing robotics for the past four years, and I joined Iron Reign 2 years ago. My main role on the team is being an editor for this website. Robotics has offered me a platform to test the potentials of mechanical engineering and the patience of my teammates when I tell them my puns. So far, FIRST has taught me how best to reach out and influence the community through STEM. Through the oncoming 2 years in FTC, I look forward to further understanding the real-world applications that modern engineering can have on society. And in case you're wondering, yes the robot is taller.
Ben Bruick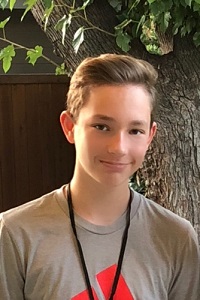 Greetings. I am Ben Bruick, a junior at SEM. Robotics has been a part of my life for close to 4 years, starting in middle school with VEX IQ and SeaPerch. I was adopted into Iron Reign from their sister team, Iron Core. My focus will be 3D modelling, but I'm interested in public speaking and writing and hope to develop those skills.
Jose Lomeli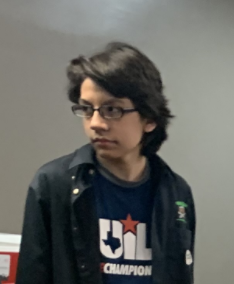 I'm Jose, a junior at SEM. I was previously on a sister team, 15373 Iron Core, and was, lets say, promoted here later my freshmen year. Before I was an SEM student I worked on VEX IQ and SeaPerch for all three of my middle school years. I plan to make myself deserving of being on this team through commitment. I consider myself slightly useful in most categories and plan to improve my skills throughout the next 2 years. My favorite font is comic sans because Lord Newton, my calculus teacher, uses it. I scream a lot when excited.
Cooper Clem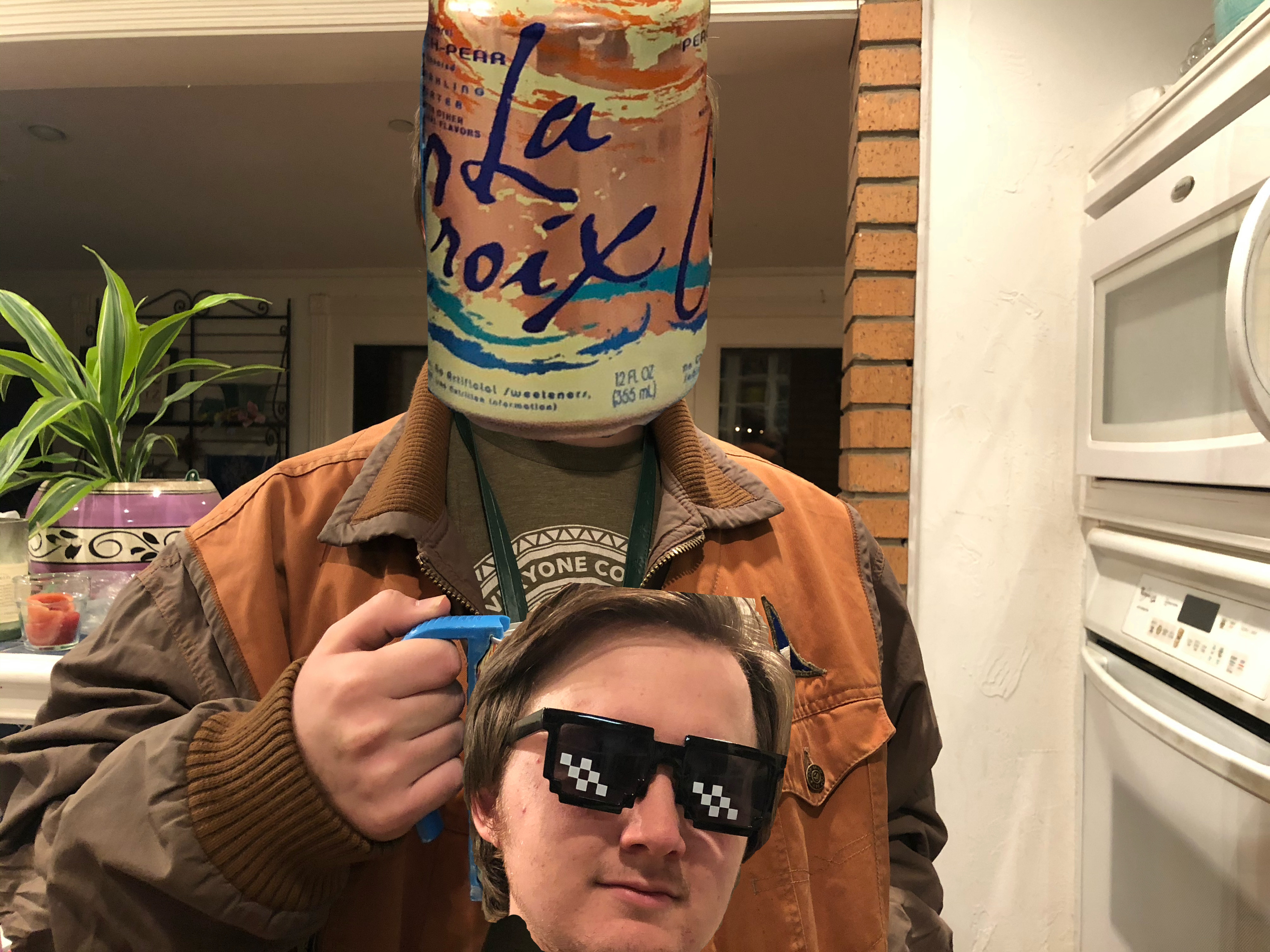 My name is Cooper Clem. I was part of Iron Reign's team 15375 journal writer, and a general team leader. Whereafter, I joined Iron Reign to go to UIL and Worlds as a builder. However, I have found new solace in programming. I hope to match up to the programers from previous years, however hard that may be.
Paul Lea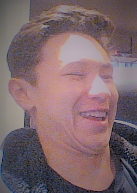 I'm Paul Lea, and I was also a former 15375 member. I was the video/photo guy, and that's still my role on Iron Reign. I also help with build and provide general assistance when needed.
Aaron Daane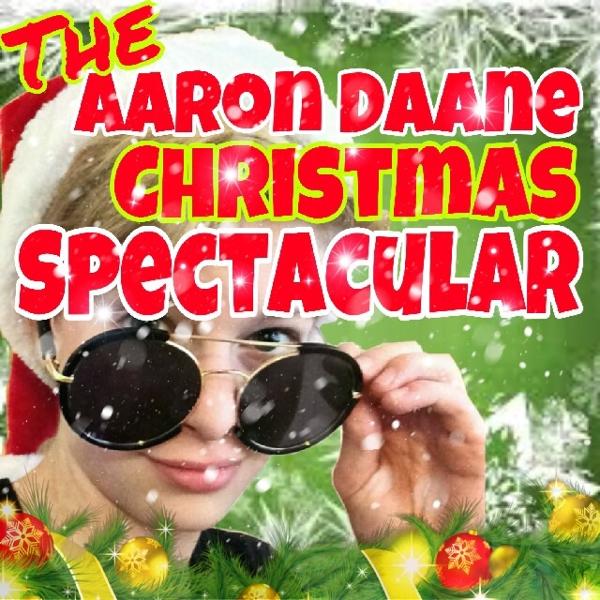 I'm Aaron, a junior at Booker T Washington. I started out during Iron Reign's FLL days but this is my third year on Iron Reign as an FTC team. My main role on the team is as a builder. I also write my blog posts in comic sans yellow because it's funny (it's really not).
Trey Davis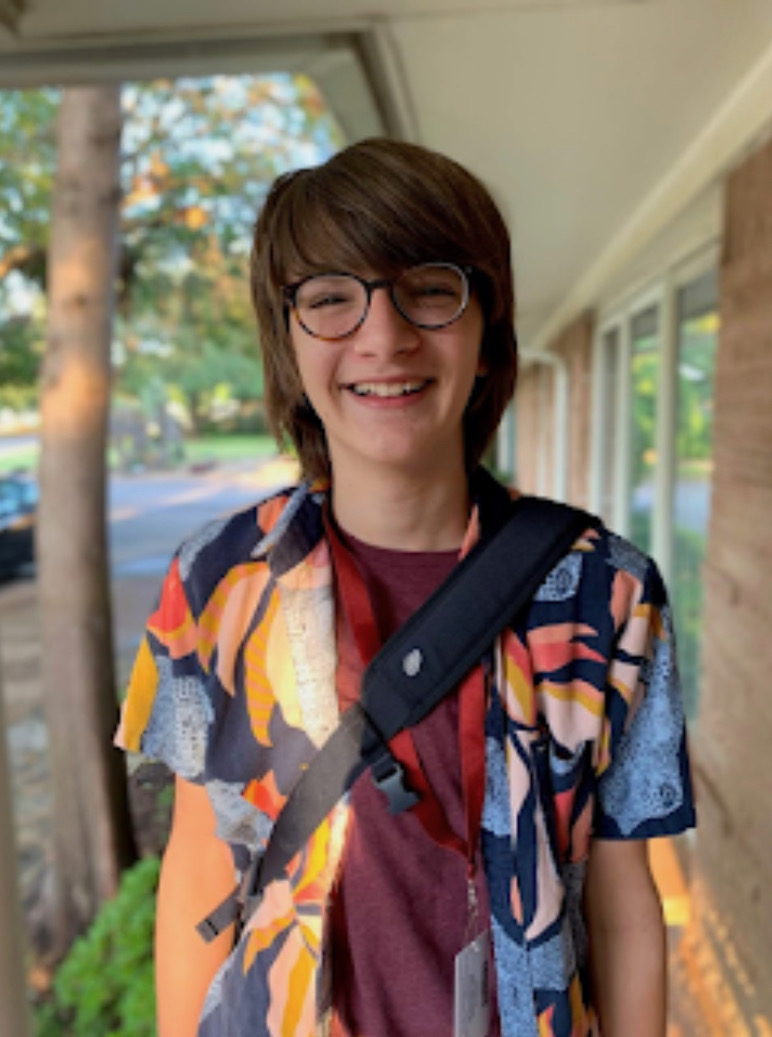 Hey I'm Trey and I'm a sophomore on Iron Reign. This is my third year in FIRST because 2 years ago I was on our sister team - Imperial Robotics. I am interested in the mechanical and electrical engineering side of the team. However, FIRST has also taught me a wide variety of skills like core communication skills that I didn't have before. FTC is definitely a part of who I am now and I'm interested in seeing how that plays out over the next three years.
Shawn Halimman
Hi, my name is Shawn and I'm currently a junior at SEM. I am a new member of Iron Reign after being drafted from Imperial Robotics after our season ended. I was primarily a graphic designer for Iron Star and a builder for Imperial. On Iron Reign, I would like to continue doing build and graphic design while also developing my programming and 3D modeling skills.
Anisha Bhattaru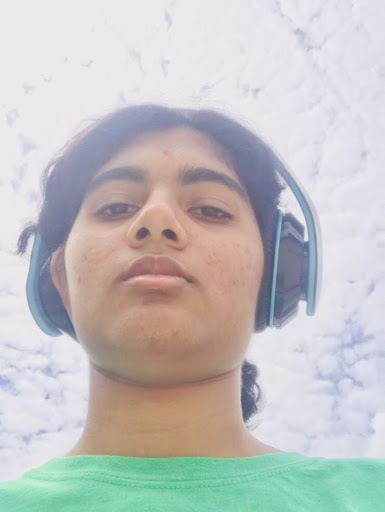 Yo what's poppin m8. I'm Anisha and you're reading Iron Reign's journal. I'm currently a junior at TAG Magnet and this is my second year in robotics and on Iron Reign, and previously, I was from Reign's sister team Iron Core. I did a little bit of everything there but was mainly the project manager and journal lead. On Iron Reign, I will continue to work on journal and driving, and I look forward to learning more about them. Also, I'm eager to learn more about building and coding because they do be lookin interesting. I look forward to coming up with spicy new robot plans with da Iron Reign crew.
Mahesh Natamai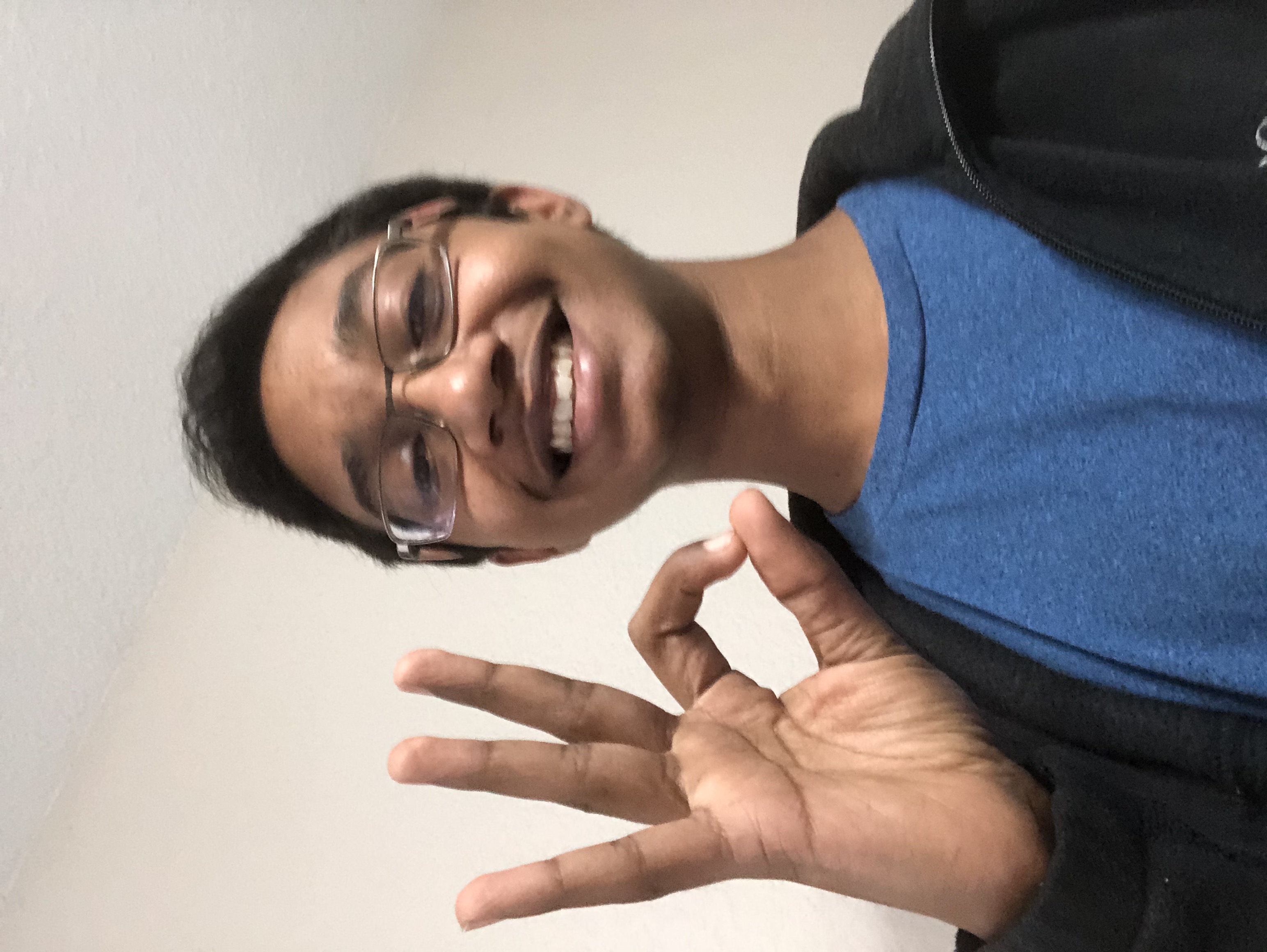 Hello, I'm Mahesh, a junior at SEM, and this is my second year as part of Iron Reign Robotics. I have been a part of Imperial and Iron Core, two of Iron Reign's sister teams, during previous time at robotics. During my previous experience with FTC, I primarily programmed the robot but was willing to help out with build, journal, and other aspects of FTC. As part of Iron Reign, I will continue to code for the robot though I have an interest in CAD and 3D modeling, and look forward to help out with designing CNC'd and 3D printed parts for the robot in the future.
Alumni
Lin Rogers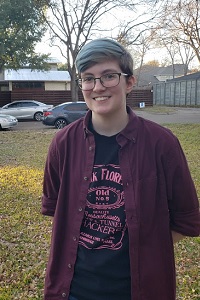 Hello, I am Lin Rogers, and I have been a part of Iron Reign since 7th grade, about 6 years. Robotics has provided me with a focus for my education at SEM, so I know that what I'm learning matters.
Jayesh Sharma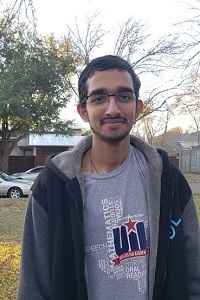 Hello my name is Jayesh Sharma, and I have been part of Iron Reign for about 7 years now. Robotics is an integral part of my outside life and, with my future aspirations in engineering fields, has taught me much of the fundamentals needed in the field. The social lessons taught, including gracious professionalism, will also be valuable in the social aspects of life as well. The importance of FTC will help me with the intellectual and social points of my future.
Max Virani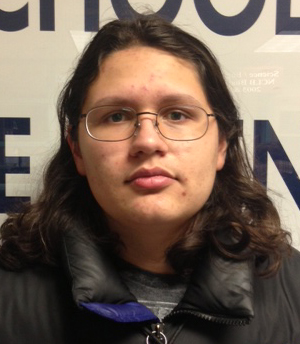 Halloo! I'm Max. I've been doing robotics since before I can remember, and have been in Iron Reign since the year it was created as an FLL team, 7 years ago as of now.My robotics experience has helped me get ahead of many in coding, building, and general engineering, and I hope to someday work in biomedical engineering. In the meantime, randomness is a favorite hobby of mine. Banana.
Omar Ramirez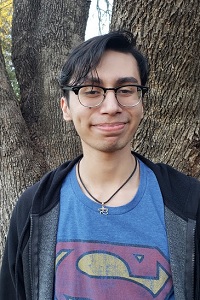 Hey, my name's Omar Ramirez. This is my fourth year with the Iron Reign team, and it has been a great experience. I enjoy the coding part of it, since I want to enter a field of computer science. Being around people helps my sub-par social skills, and I have had many opportunities to speak in front of audiences, which I actually enjoy now.
Darshan Patel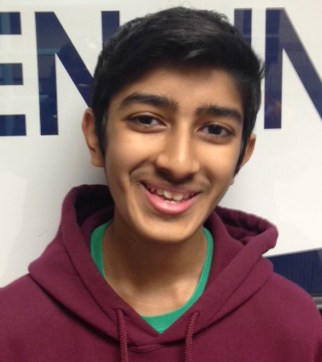 Hi, I am Darshan Patel. I have been a part of Iron Reign Robotics for three years now, and I have learned quite a bit. I believe robotics is important to my future because it has increased my teamwork skills, my ability to visualize ideas, and allowing me to have hands on experience with building and coding. I enjoy doodling and sketching buildings and cars in my free time and hope to become a professional architect after obtaining a college degree.
Tycho Virani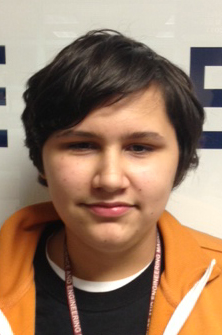 Hello, I am Tycho Virani, and I have been on the team for 7 years. I'm the youngest person on the team and have seen the effect robotics has had on my life. The ability for me to understand coding and engineering before possibly joining the field will give a huge advantage and I look forward to my knowledge advancing as I gain experience each consecutive year in competition.
Austin Davis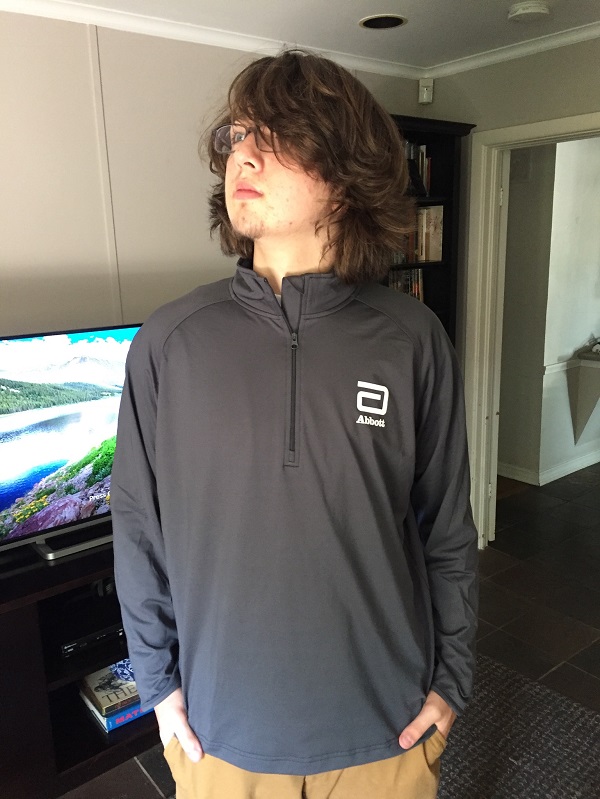 Hey I'm Austin, builder for team 6832, and currently a senior at the Science and Engineering magnet at Townview Magnet Center. I've been participating in both FTC and FRC robotics since the 7th grade and have taken all of my past experiences from various roles on teams to shape the way I build our robots. I joined robotics in order to expand my knowledge of materials, mechanical engineering, and their applications in modern life, all of which started from my love of chemistry and physics.
Ethan Helfman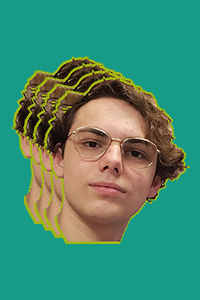 Hi, I'm Ethan! I've been on Iron Reign for nine, long, long years of my life. I'm eighteen, so I'll allow you to do the math.
Evan Daane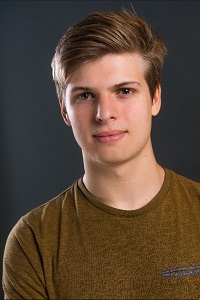 Hi, I'm Evan! I'm a senior at Booker T. Washington HSPVA, and when I'm not writing plays, I'm slaving over the robot. I've been a member of the team for 9 years, working to my little heart's content, and somewhere along the way, I became the build lead. You can thank me for any mechanical malfunctions, and any that you find will be fixed as quickly as I can. This season I've pinched my finger upwards of 100 times while working on the robot, which is significantly more than in previous seasons due to the pinchy nature of our linear slides.
Janavi Chadha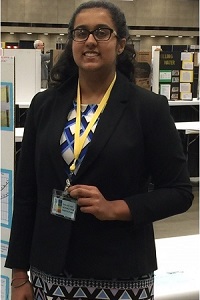 Hi, I am Janavi Chadha. I have been a part of Iron Reign Robotics for the past three years. I am a senior at SEM. I have learned a lot about coding in the past year, and really enjoy working on the robot.
Charlotte Leakey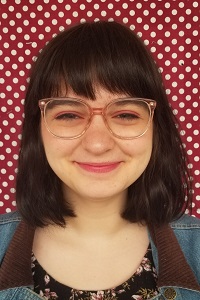 Hey! I'm Charlotte. I've participated in robotics since 6th grade, first in FLL, and now in FTC. I joined Iron Reign through our sister team, Imperial Robotics, two years ago. I am a senior at SEM and my main focus on Iron Reign is project management, as well as helping out in building and design. As project manager, I help guide the progression of the engineering journal by writing weekly meeting logs, and keep track of our goals in the short and long term, through verious methods like a Gantt Chart and planning meetings before we get started on Saturdays. When I'm not working, you'll find me juggling the minerals or chewing on zip-ties. :)
Abhijit Bhattaru
Hi! My name is Abhi Bhattaru. I go to the Science and Engineering Magnet at Townview and I am currently in 12th grade. I recently joined Iron Reign from its sister team Imperial Robotics. Being the lead developer for Imperial, I worked closely with managing its blog and its inner workings, something I hope to do extensively in Iron Reign. I joined robotics due my fascination with math and science and its incredible applications in current situations in the world. In the near future, I hope to code using the new coding interface and learn as much as I can. I hope to become a surgeon in the future and FIRST has taught me both logical and personal skills along my journey.
Kenna Tanaka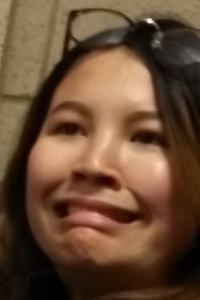 Hello, my name is Kenna Tanaka and I am a senior at SEM. I am in both FRC and FTC (as a new member of Iron Reign). My main focus is building.
Arjun Vikram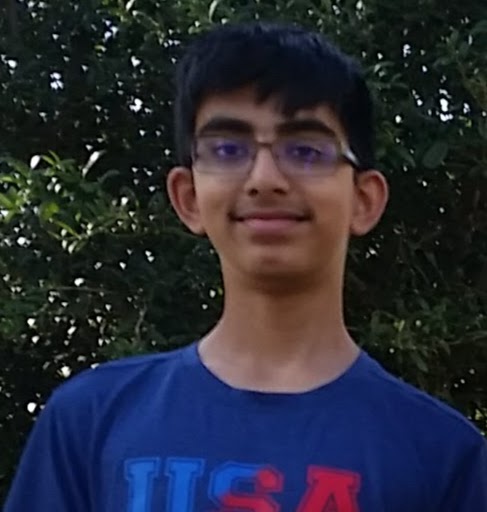 Hello! I am Arjun Vikram, a new Freshman on the team. I have been on a few different robotics teams since 5th grade, and I am now on Iron Reign. I am mainly interested in programming, but I hope to do some building and modeling as well. My favorite part of being on Iron Reign is seeing the engineering process firsthand, as we continue to innovate in many fields. I also enjoy working with students during our outreach programs. I hope to broaden my knowledge of programming, engineering, and robotics throughout the next 4 years.
Karina Lara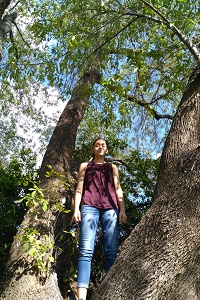 Hi, my name is Karina, and I'm a senior at SEM. This is my fourth year doing robotics, and my third year on Iron Reign. I've mostly worked on building in the past, but I will be taking up the position as co-editor in chief for the journal and maybe do some coding this year.