11 Apr 2020
Post 1
Awards: connect
By Bhanaviya
Introducing MXP 2: Electric Boogaloo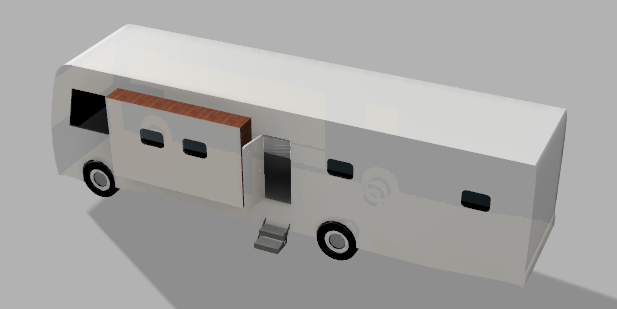 As we have explained in earlier posts, Iron Reign is currently involved in the process of creating a new version of the Mobile Tech xPerience vehicle, a mobile STEM classroom which we, along with our programmatic sponsor Big Thought, take to various outreach events around the greater Dallas area. Given the success of the MXP through its lifespan, we are currently moving into the stage of creating a new vehicle, for which our team will be creating a virtual design plan as well as a financial plan.
We'd like to make it clear that this 2020-2021 season, our team is not claiming any credit for the construction or events associated with the original vehicle but instead for the creation of the blueprint of the second vehicle. Now that schools all over the country are restricted to virtual learning, the best way our team can bring STEM to students across our community who lack the access to it is to move ahead with the virtual design for the new vehicle in hopes of bringing STEM in mobile fashion to them when the current COVID-19 pandemic has cleared. As such, we created a virtual model as created above of te exterior of the new vehicle. Using this student-designed plan for the new MXP, the board of directors in Big Thought were able to get a sense of our ideas for the new vehicle. Using this design, Big Thought has moved into the next stage of design, which is allowing their graphic design team to use our 3D-modelled version of the MXP to create a sketch for the design on the exterior of the vehicle . For a better sense of what this design can look like, you can refer to the image below of the design scheme for the pilot stage of the MXP.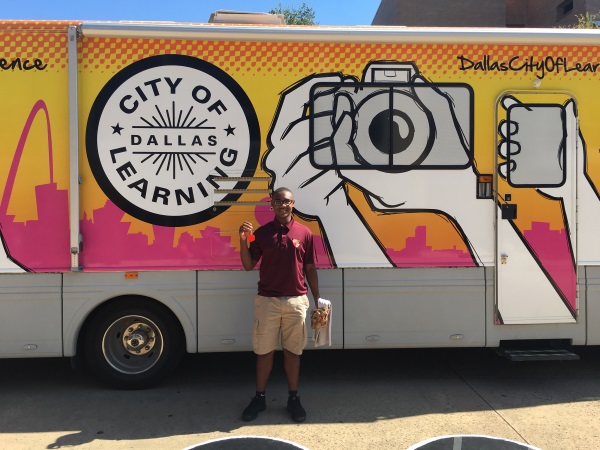 Next Steps
Although our scope of action is limited under quarantine, access to STEM education and the technology associated with it has allowed us to move forward in designing the MXP. As such, our main focus will be narrowing down the quality of our current virtual design, and possibly move into designing the virtual floorplan. Similar to how many teams in the FIRST community have taken action to bring their knowledge of STEM to improve the quality of life in their community, our collaboration with companies like Big Thought to find a way to bring STEM to more students is our response against the current pandemic, and we hope to re-double these efforts over these next few weeks. From us here at Iron Reign Virtual HQ, we hope that everyone in the FIRST community stays safe!