23 Mar 2017
By Ethan, Evan, Tycho, Max, Jayesh, Janavi, Lin, Darshan, Omar, Charlotte, and Austin
Task: Go to super regionals, set up, and present
Way too early in the morning, on March 22nd, the Iron Reign team gathered in darkness. It was approximately 65 Farenheit and gusts around 12 mph were blowing in from the South. Under this cover of darkness, a bus pulled into our school. As the trees shivered in the wind and the stray dogs around our school howled, we boarded the bus.
Of course, we were boarding the bus to head down to Athens, GA, to go to the South Super Regional tournament, and we hoped, to advance to Worlds. On our way there, we stopped at Sunset HS to pick up RoboBison Amistad, the other team from our school district. Then, we two teams were on our way.
No road trip operated by DISD can ever be simple, and this one was no exception. Our coach was driving our chase vehicle AKA our robotics RV, but managed to beat us there by five hours. The team ended up being on the same bus for twenty total hours, stopping three times. Luckily, on our way down there, many of us got to see sights such as the Mississippi River for the first time.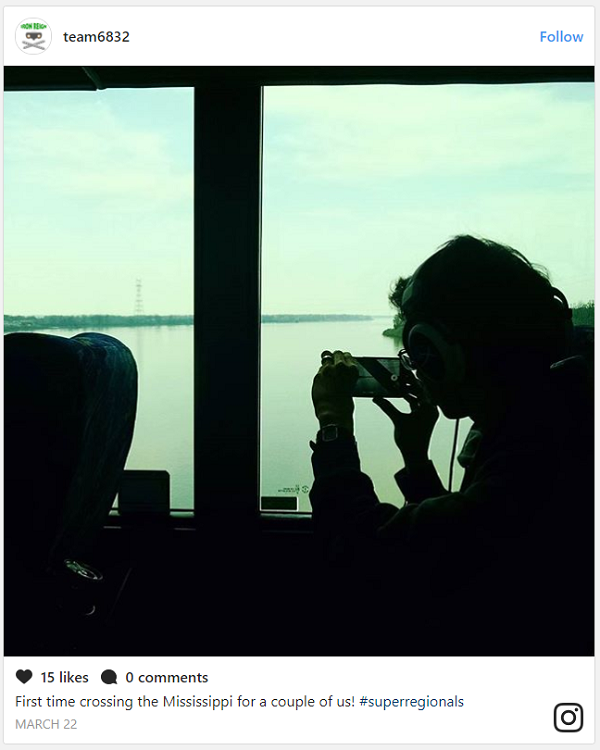 Finally, we arrived in Athens at 1 in the morning. Some of the team split off to sleep, while others broke off to work on the robot. But, it was late, and we all went to bed soon.
The next, first real day of the tournament, we woke up bright and early. We were one of the first ones to have pit load-in, and we actually managed to do everything in a timely manner. Our tent that we designed was slightly bigger than we thought, but the teams neighboring us were fine with it, so everything worked out in the end. We did a little bit of preliminary scouting and talked to a few teams. We also got our robot through inspections.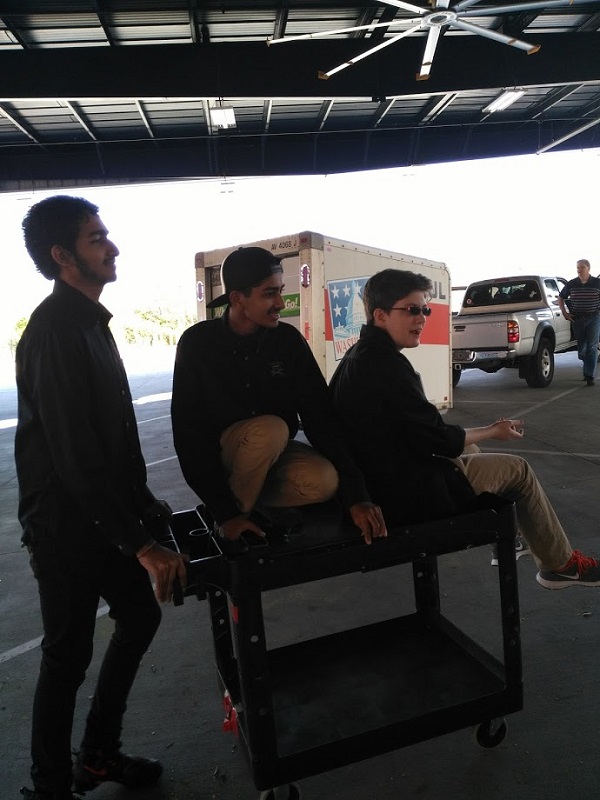 Finally, we went into judging, and it was the best presentation that we've done this year. We had two new team members added to the presentation, and we pulled it off flawlessly. As well, we added a new visual gag, with Darshan jumping out at the judges from under the cart. We got asked some very good questions that I can't remember, but the judges were generally very impressed.
Reflections
See Postmortem.